Sailor rescued in Providence River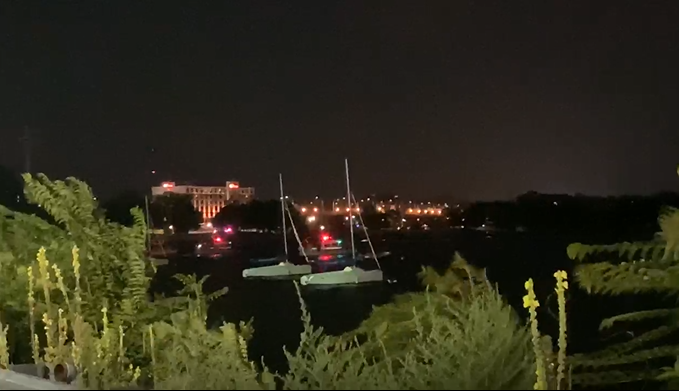 PROVIDENCE R.I. (WLNE): A sailor was rescued in the Providence River around 8:30 p.m. on Saturday night.
The sailor was stuck at the marina at the former Shooters nightclub, according to Battalion Chief Kevin Jutras.
The sailor was anchored up further up the Providence River and decided to move his boat.
"The wind and tide carried him faster then he could maneuver his boat," Jutras said. "What is left at the marina at the old Shooters nightclub is pilings. He got entangled in those pilings."
The Fire Department brought the sailor further up the Seekonk River off of India Point Park, where he will anchor overnight until it's safer conditions, according to Jutras.