Salve Regina Seahawks step up for a good cause
By: Melissa Randall
Email: MRandall@abc6.com
Twitter: @MRandallABC6
NEWPORT, R.I. (WLNE) – A Salve Regina football player is helping save the life of a six-year-old boy he's never met by recently donating bone marrow, and he's not the only Seahawk stepping up.
Watching the team practice, it's clear they have something special. "We're a very close-knit football team and we really do everything together" co-captain Drew Balestrieri tells me.
But that bond runs particularly deep, for Balestrieri and his co-captain Patrick McGroarity. "I just think it's an obvious choice. If you're given a chance to save someone's life, really let someone live and let them experience everything they can experience then why wouldn't you take that chance" asks McGroarity.
The football players, signing up for "Be the Match" when they were freshmen, not ever expecting to get a call that would change their lives. When that call came for McGroarity to donate bone marrow, the decision was an easy one.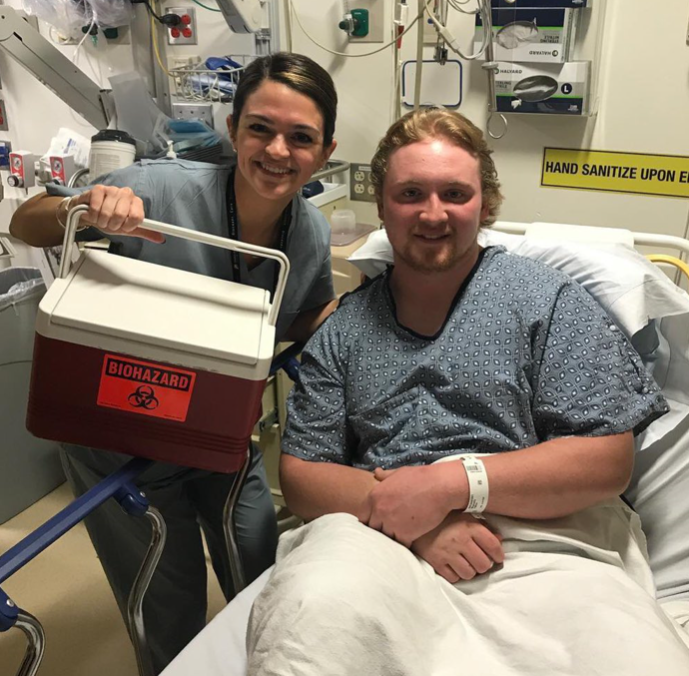 "I just thought about the cancer patient the whole time. I knew that it was a young boy who needed the transplant, so if he could struggle and get through everything he's going through I could just take a little drive up to Rhode Island" McGroarity explains.
Balestrieri also stepping up, donating platelets over the summer. "The odds this happening is crazy especially when we had two on the same team but I'm just so happy I was a match" Balestrieri adds.
Their coach, Kevin Gilmartin, beyond proud of his team. "They were completely selfless about it and that's the best thing about it is that they knew something was going to happen to them and they didn't care about it. They wanted to protect someone else."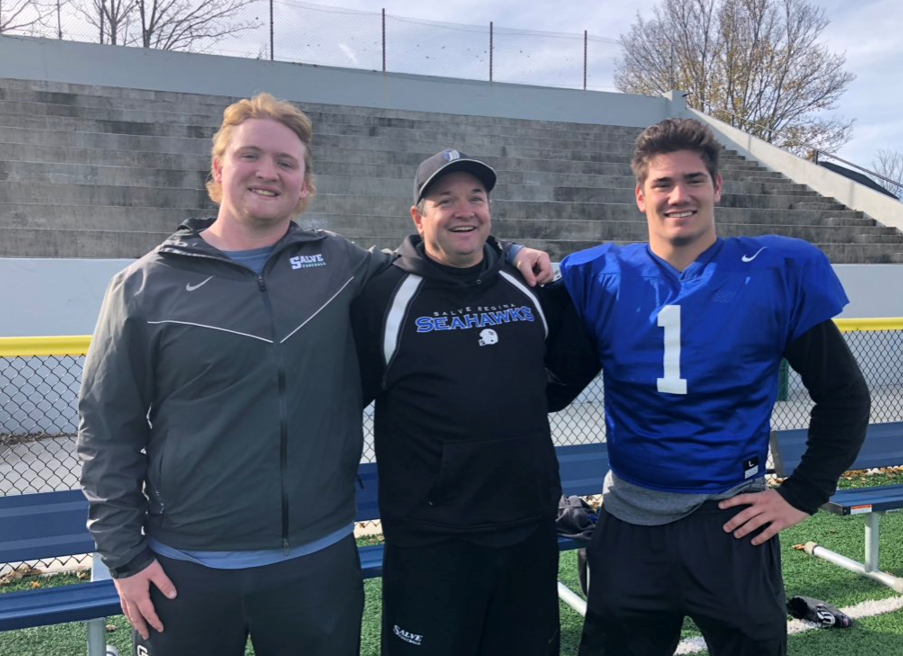 For McGroarity, the donation meant watching from the sidelines as his team made a run for the playoffs. But he says being there for a six-year-old in his time of need makes up for it, and some.
"I think about him every day. I really hope the transplant went well. I hope that he's doing good right now with his parents somewhere and I hope one day I can have the chance to meet him."
Since bringing "Be the Match" to campus, the Salve community has registered one-thousand people and saved nine lives, something they hope to keep going.
©WLNE-TV / ABC6 2018