Salve Regina Baseball Loses To Wentworth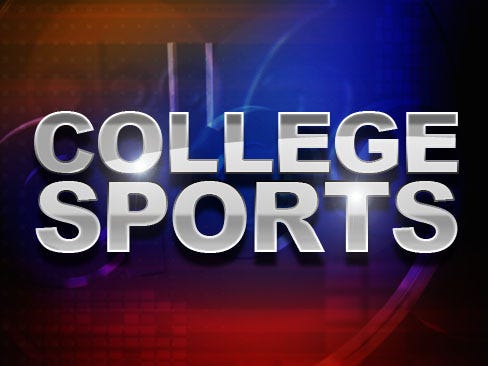 NEWPORT, R.I. – Senior Ben Danker (Branford, Conn.) went 2-for-5 with three RBI and three runs scored to lead the Wentworth Institute of Technology (WIT) baseball team to a 13-6 win over Salve Regina University in The Commonwealth Coast Conference (TCCC) action Thursday afternoon at Reynolds Field.
Classmate Jake McManus (Hopkinton, N.H.) went 2-for-4 with four RBI for the Leopards (22-12, 14-7 TCCC), who have won three of the last four meetings against the Seahawks. Senior Alex Melcher (Poughkeepsie, N.Y.) drove in two runs for Salve Regina (18-18, 12-7 TCCC).
The two schools were slated to play a doubleheader, but the skies opened up just before the start of the nightcap. As a result, Wentworth and Salve Regina will play one seven-inning game on Saturday, April 30 at 11 a.m. at Reynolds Field.
The Leopards put up a crooked number in their half of the first inning to grab a 2-0 lead. Senior Matt Jordan (Concord, N.H.) drew a leadoff walk and came around to score on an infield grounder for the first run of the game. Later in the frame, McManus plated junior Connor Flisnik (Marcy, N.Y.) with a sac fly to center.
Two innings later, Wentworth broke the game open by scoring six times to take an 8-0 lead. Danker drove in the first two runs of the inning (one unearned) with a single to make it 4-0, and McManus followed with another single to bring home the fifth run. A pair of RBI triples by senior Mike Diodato (Asbury, N.J.) and Jordan, sandwiched around another unearned run, accounted for the last three WIT runs in the inning.
The Seahawks answered with one run in the third and three in the fourth to slice the deficit in half. Senior Matt Capone (East Providence, R.I.) plated the first Salve Regina run of the afternoon when he singled home classmate Charles Matarazzo (Montville, N.J.). In the fourth, an RBI triple by Matarazzo, an RBI double by Melcher, and a sac fly by graduate student Tom Glynn (Woodbridge, Conn.) made it an 8-4 game.
In the sixth, Danker and junior Justin Bolla (Groveland, Mass.) each recorded RBI singles to push the Wentworth lead to 11-3. After Melcher doubled home Matarazzo in the Seahawks half of the sixth to make it 11-4, McManus doubled home two runs in the seventh to give WIT a 13-5 advantage. Senior Brendan Tapley (Narragansett, R.I.) capped the scoring with an RBI double in the seventh for the Seahawks.
Junior Adam Farrar (Newport, Vt.) started on the bump for the Leopards and worked four innings to even his mark a 3-3. He allowed eight hits and four runs while walking three and striking out five. Classmate Kyle Cruz (Burlington, Conn.) worked the final three innings to earn his first save of the year.
Senior Pat Quinn (Middletown, N.J.) took the loss for Salve Regina, allowing six hits and eight runs (four earned) in two innings of work. He walked two and struck out three before being lifted with no outs in the third for sophomore Dan Kehew (Portsmouth, R.I.). Kehew worked 3.2 innings and allowed five hits and three runs with two walks and two strikeouts.
Flisnik finished 2-for-3 with three runs scored while Diodato went 2-for-5 with one RBI and two runs scored for Wentworth. Matarazzo, meanwhile, went 3-for-4 with an RBI and three runs scored for Salve Regina while Capone and junior Nick Politelli (Warwick, R.I.) each recorded two hits.