San Bernardino now being investigated as "Act of Terrorism"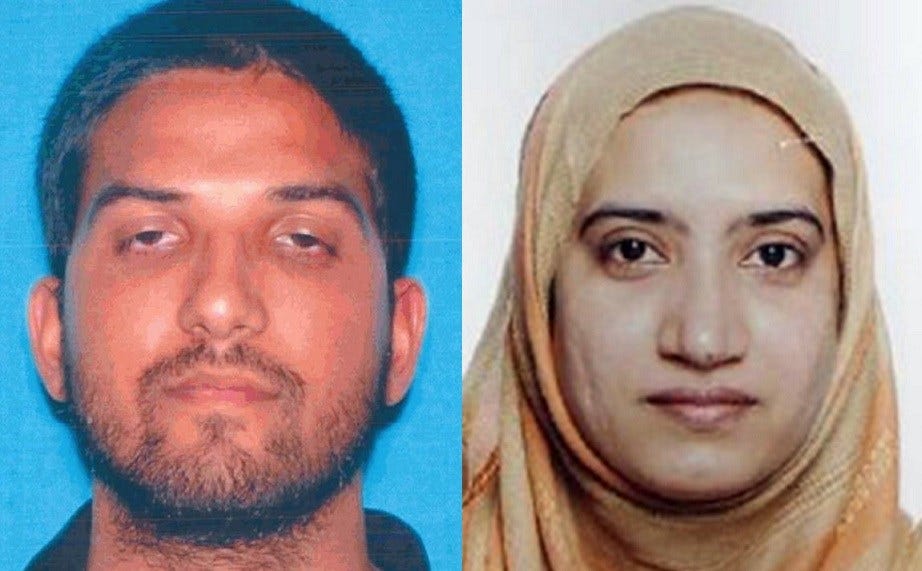 Top FBI officials are now confirming they are investigating the San Bernardino massacre as an act of terror.
"As of today based on the information and the facts as we know them we are now investigating these horrific acts as an act of terrorism," said David Bowdich the Assistant FBI Director in L.A.
Two days after 14 people were slaughtered in the California community, there is word that one of the attackers pledged her allegiance to ISIS the same day as the gruesome attacks.
The assistant director in charge of the FBI staying vague when talking about that post saying they do not know yet if ISIS helped direct the attack.
"Were they inspired? We do not yet know the answer," said Bowdich. "I'm aware of the post that you are going to ask me about that's out on Facebook, we're looking into it but we don't know all the answers yet."
Sources confirm to ABC News that the female suspect Tashfeen Malik used an alias to make those comments on Facebook to ISIS leader al Baghdadi.
Those posts were deleted.
Rhode Island Senator Jack Reed, a ranking member on the committee on Armed Services responds to those findings.
"What it goes to is a developing conclusion that this couple was self radicalized," said Reed.
The FBI officially took over the case on Friday from the San Bernardino Police Department.
"There are a number of pieces of evidence that have now pushed us off the cliff to say we are now investigating this as an act of terror," said Bowdich.
With a heightened sense of fear now that the word terrorism has been thrown into the mix, Senator Reed talks about what he thinks it will take to stop people from self radicalizing within this country.
"Worldwide we have to try to encourage true Islamic leaders both civil and religious to speak out against ISIL," said Reed.
FBI officials say there are no other suspects in custody at this time, but they do emphasize there is still a lot of investigating to be done in this case.
© WLNE-TV 2015