San Francisco man pedals across country to spread message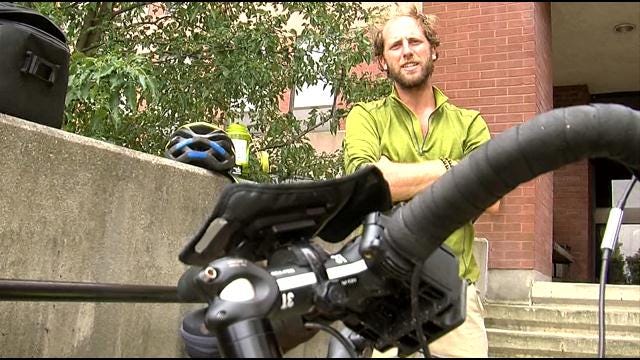 By: Alexandra Cowley
Rob Greenfield started his trek three months ago in from his home in San Francisco, and on Monday he'd made it to Rhode Island. It's a long bicycling trip across the U.S. to spread a message by actions.
"I believe actions speak louder than words," said Greenfield.
He's promoting sustainability and conservation. Showing people along his journey, that he can survive on locally grown foods, water from only natural resources, and barely create any trash along the way.
Greenfield rides a bike made of bamboo and charges his laptop and phone with solar panels attached to the back of his bike. He sleeps, wherever he ends up. Sometimes that means a welcoming home, or his tent, whenever he gets tired.
Greenfield has almost finished his latest adventure. He'll end in Vermont on August 1st. If you want to track him you can follow him on twitter: @GreenfieldAdven