Sand shark washes up on Newport beach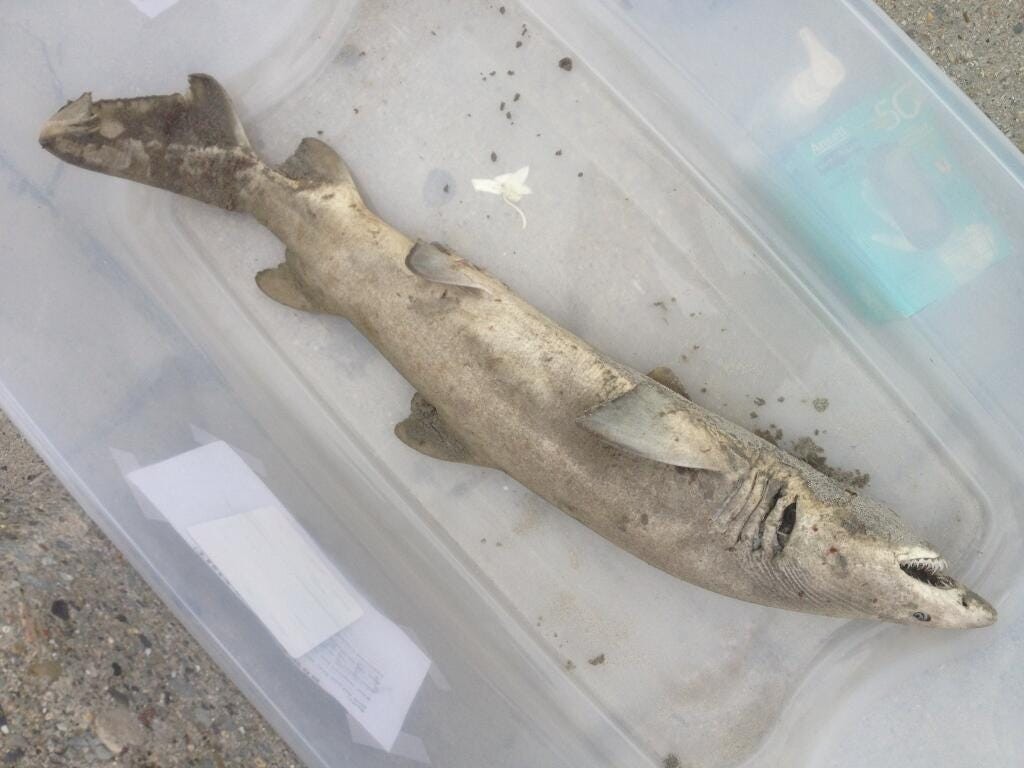 A 3-foot female sand shark washed up on Easton Beach in Newport today.
Rhode Island Saves the Bay was there and took a picture. The beach continues to remain open to swimmers.
Sand sharks can get up to 10 feet in length and are typically bottom feeders, eating small fish and crustaceans.