Sandoval, De Aza, Ortiz Power Red Sox Past Rays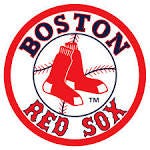 By FRED GOODALL
AP Sports Writer
ST. PETERSBURG, Fla. (AP) – David Ortiz, Pablo Sandoval and Alejandro De Aza homered to back the pitching of Justin Masterson and lead the Boston Red Sox to a 5-3 victory over the Tampa Bay Rays on Sunday.
Ortiz hit a two-run shot off Chris Archer (9-5), the slugger's 31st career homer at Tropicana Field _ more than any visiting player.
Sandoval and De Aza, who homered for the third time in four days, went deep in the second inning.
Masterson (3-2) allowed an unearned run over five innings to win for the first time since beating Baltimore on April 20. The start was the right-hander's first since a six-week stint on the disabled list with tendinitis in his pitching shoulder.
Koji Uehara worked the ninth for his 16th save in 18 opportunities.
The victory clinched a series win for the last-place Red Sox and stopped Archer's career-best six-game winning streak.
Grady Sizemore got three hits and drove in a run in his debut for Tampa Bay.

AP-WF-06-28-15 2029GMT