Saoirse Kennedy Hill's article on depression struggles sparks conversation on mental health awareness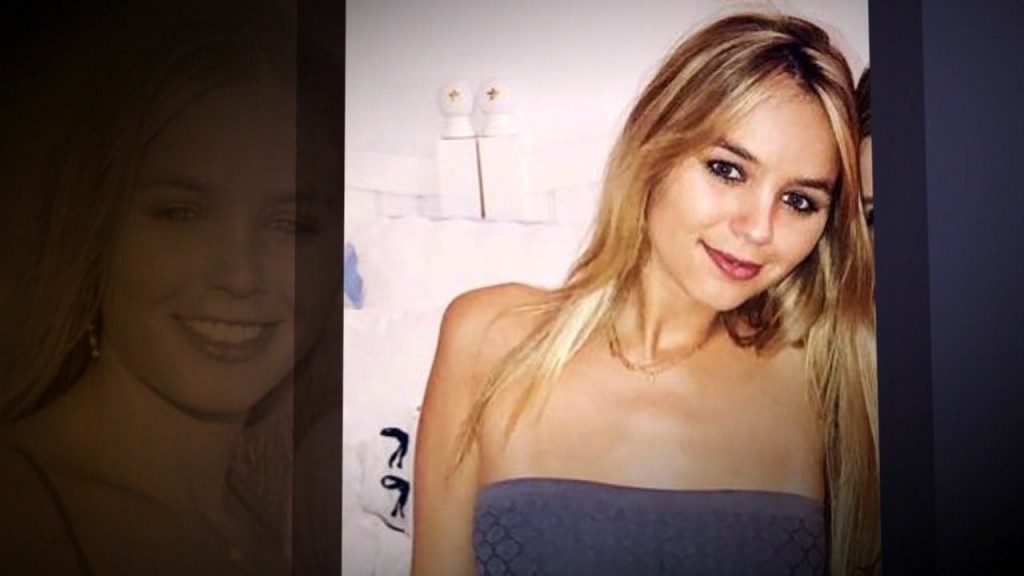 Authorities say they'll rely on the results of toxicology reports to determine how a granddaughter of Robert F. Kennedy died.
Officials say Saoirse (SIR'-shuh) Kennedy Hill was pronounced dead Thursday at a Cape Cod hospital.
Police called to the Kennedy compound in Hyannis Port, Massachusetts, for a report of a drug overdose found her unresponsive.
The 22-year-old Boston College student was the daughter of Robert and Ethel Kennedy's fifth child, Courtney, and Paul Michael Hill.
The Cape & Islands district attorney's office said Friday that an autopsy showed no signs of trauma, but investigators would look to toxicology reports for the exact cause and manner of death.
Former Rhode Island Congressman Patrick Kennedy commented on the death of his cousin's daughter, saying on Twitter, "Saoirse will always remain in our hearts. She is loved and will be deeply missed."
A few years back, Saoirse opened up about her struggles with mental health in the Deerfield Academy student newspaper, The Deerfield Scroll.
"My depression took root in the beginning of my middle school years and will be with me for the rest of my life," Kennedy Hill wrote in the article from February 2016.
Patrick Kennedy, tweeting out the article, with a message.
"Saoirse's sincere account of her depression is a powerful reminder of how so many people suffer alone and feel isolated. I am proud Saoirse was able to be open and tell her story. I encourage everyone to read her words," Kennedy said
With the spotlight now focused on her mental health, experts believe a conversation has started, and it's important to keep it going so it may help other people.
"Open that bridge so they can actually have conversations," said Erin McCollom, with the Rhode Island Dept of Behavioral Healthcare, Developmental Disabilities and Hospitals. "A lot of kids do struggle and we don't realize how much they actually struggle."
That sentiment echoed by Mike Cerullo, a private practice counselor.
"The conversation that's generated by this, properly framed, is very helpful," Cerullo said. "Learn how to carry on that conversation as parents."
Cerullo went on to say that youth should be encouraged to do as Kennedy Hill had done as a teen, and open up about mental health struggles.
"The most significant barrier to anyone seeking treatment is stigma.,"
Anyone needing counseling can contact the Substance Abuse and Mental Health Administration hotline at 1-800-662-HELP (4357).
The Rhode Island Department of Behavioral Healthcare also has a list of phone numbers for different mental health organizations you can call if you need help.
This article contains information from the Associated Press.