Saturday Pleasant, Showers Sunday
Warm Temps Away From The Beaches Saturday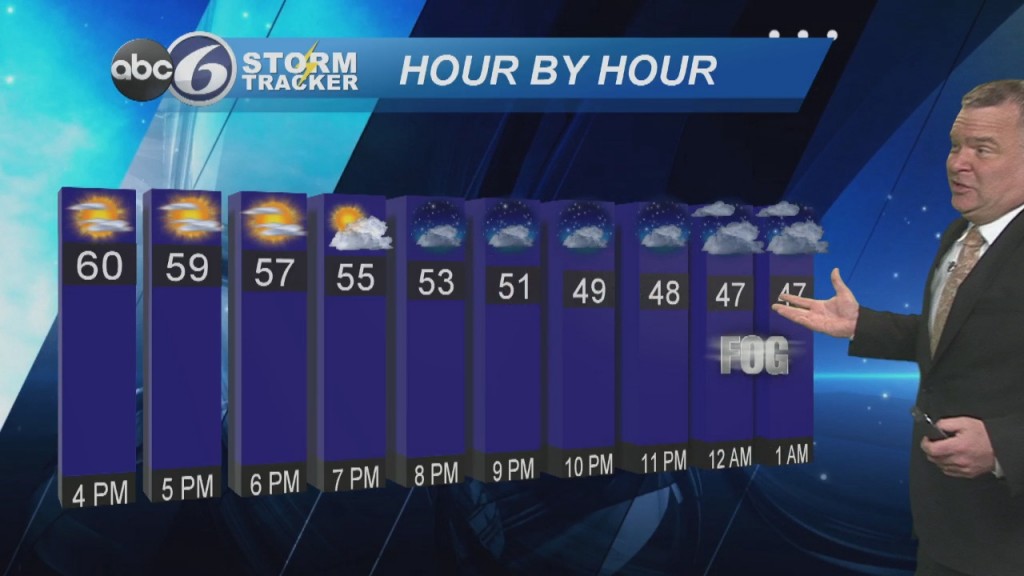 Coastal fog tonight, partly cloudy for all other locations. Low to mid 40s.
*High Pollen Count tomorrow*
Saturday, coastal fog burns off early, a mix of sun and clouds for the remainder of the day. Southerly winds of 5-15 MPH will kick in the seasonal sea breeze, therefore 53° – 58° beaches while areas North will reach 70°. Saturday night, cloudy and mild. Upper 40s.
Sunday, cloudy with afternoon showers. Near 60°. Sunday night, showers continue. Low 40s.
Monday, early showers, plenty of clouds and cool. Low to mid 50s. Monday night, cloudy. Low 40s.
Tuesday, mostly cloudy. Near 60°. Tuesday night, more clouds. Miod-40s.
Wednesday, a few showers, plenty of clouds. 50s to near 60°. Wednesday night, mostly cloudy. Low to mid 40s.
Thursday, mostly cloudy. (Lots of cloudy days next week). Mid-50s.
Friday, more clouds than sun and cool. Slight chance of showers. Low 50s.
ABC6 Chief Meteorologist, Jeff Desnoyers
Email: jdesnoyers@abc6.com