Saturday's peaceful protest ends with vandalism at the State House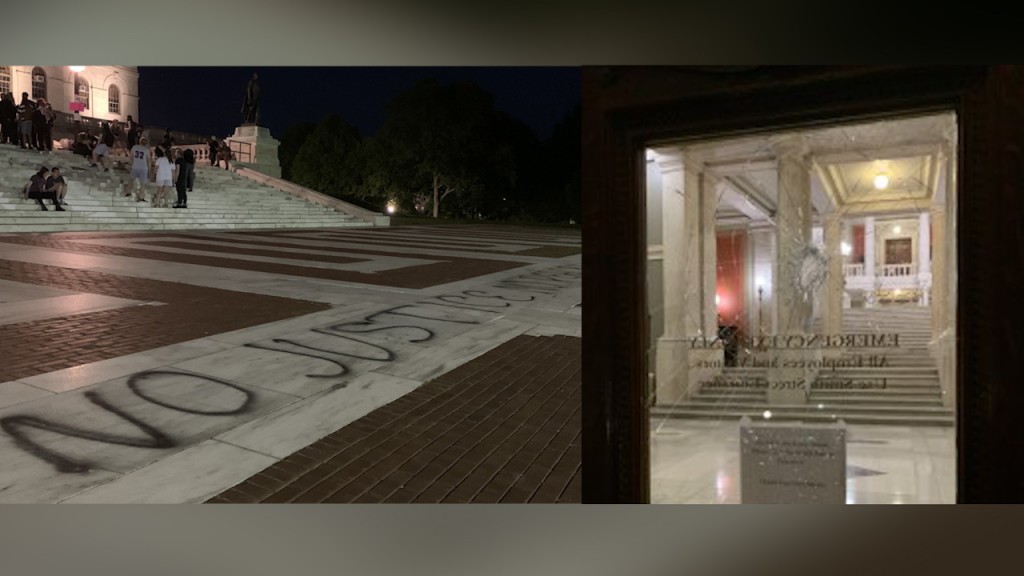 PROVIDENCE, R.I. (WLNE) – Rhode Island State Police responded to the Statehouse for reports of vandalism, proceeding a protest Saturday.
Messages, including overt profanity directed at the police, were spray-painted on doors, windows, and steps of the State House. In addition, a window was shattered.
As of Saturday night police say there have been no arrests.
Earlier Saturday, protesters marched from Burnside Park to the State House. The protesters were calling for an end to police brutality after the death of George Floyd.