Save The Bay christens brand new education ship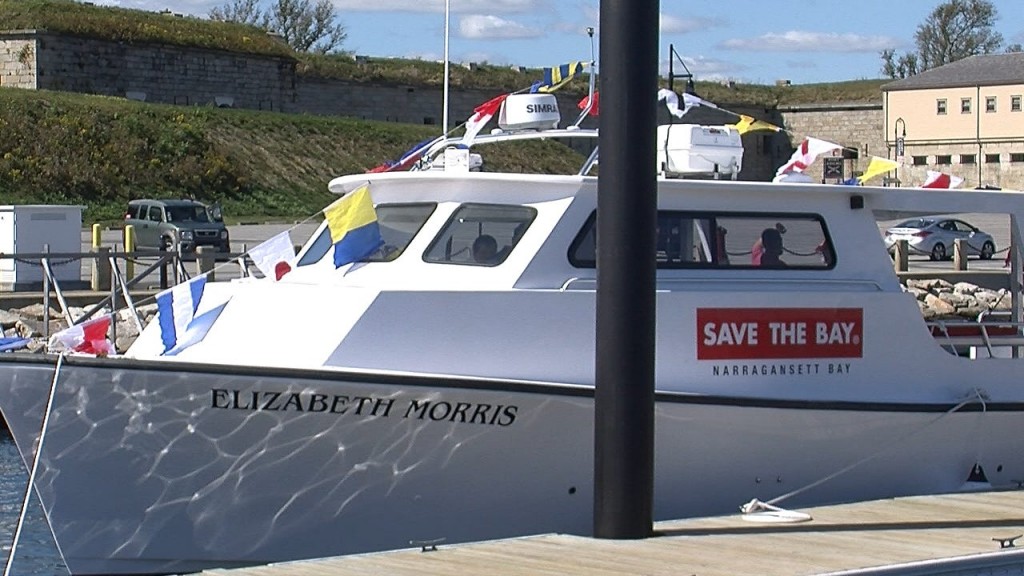 By: Chelsea Priest
Each year children from across Southern New England get a rare learning experience, seeing marine life first-hand during a boat trip on Narragansett Bay. Wednesday afternoon, Save The Bay launched a brand new boat, which will double the number of children they can reach with the educational program.
It was a big celebration with a champagne christening of the Elizabeth Morris, the second educational vessel Save The Bay will use, along with the Alletta Morris. Hopefully, inspiring a new generation of young scientists.
Jonathan Stone, Save The Bay's executive director said, "there are a lot of kids from communities around Narragansett bay who don't have access to boats and they don't have an opportunity to get on the bay and when you get kids on the water and they can see what's in the water and explore and discover it really inspires excitement."
About forty kids can board the vessel and the memorable voyage is about three hours.
Katie Maginel, an education specialist and captain for Save The Bay explains, "The kids set the net out, they get to haul it in, they get to see what sort of small creatures live in the bay."
Over the past decade, 15-20 thousand kids a year are able to explore our local waters. Now with both boats in the water, they will be able to double that number of kids exploring the bay."
The Elizabeth Morris is equipped to not only explore Narragansett Bay but also Rhode Island Sound and Block Island Sound, traveling further that the Alletta Morris, the original vessel.
Student voyages will begin next week on the Elizabeth Morris.