Lingering Showers End/Patchy Fog Overnight
More Showers & Storms Tomorrow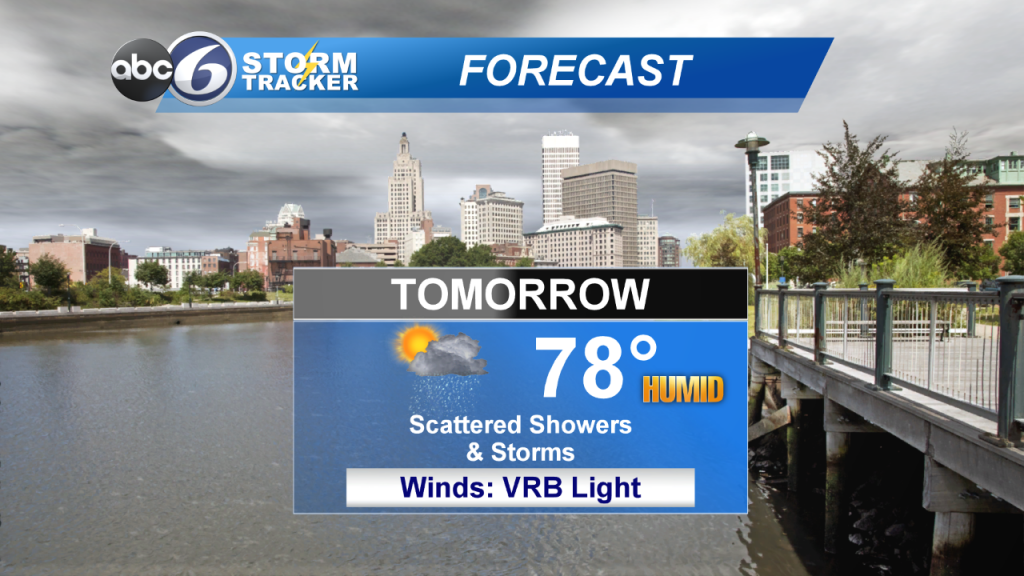 Showers and storms will continue this  evening. Very humid. Mostly cloudy with areas of fog after midnight. Low temps tonight in the 60s.
Another round of showers and storms for Wednesday. Rain will be heavy a times. Humid. Mid 70s. Wednesday night, showers during the evening. Areas of fog. Mid 60s.
Thursday, partly sunny with a slight chance of storm. very isolated if any activity. Low 80s Thursday night, partly cloudy Upper 60s.
Friday. partly sunny. A few showers late day. Mid to upper 70s. Friday night, occasional showers. Low 60s.
Independence Day and Sunday, mainly sunny skies. High temps both days around 80°.
ABC6 Stormtracker, Jeff Desnoyers
Email: jdesnoyers@abc6.com