Showers Overnight
Showers & Storms Tuesday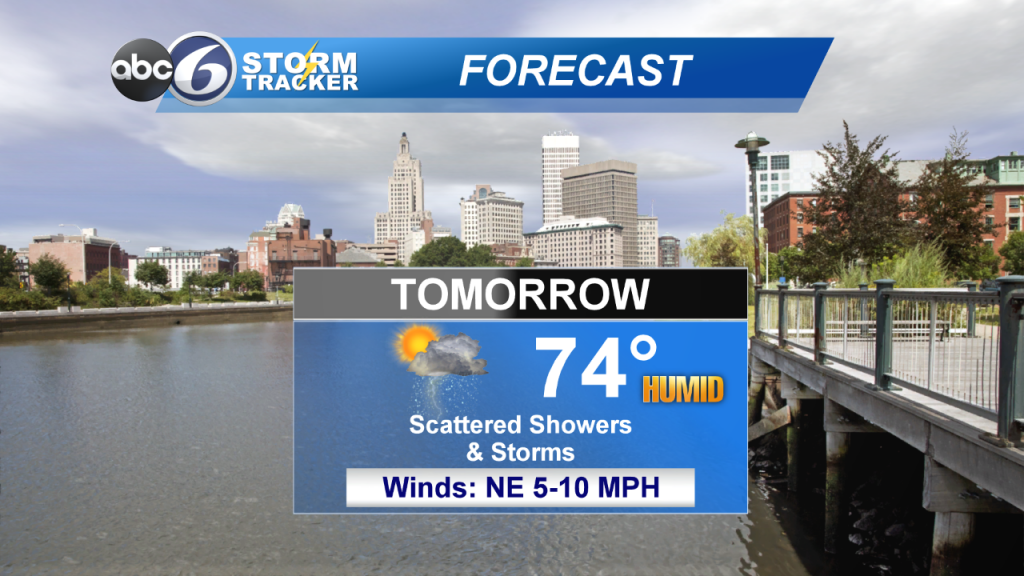 Scattered showers overnight. Mid 60s.
Tuesday, scattered showers and storms. Rain will once again be heavy at times. Heaviest rain will be during the afternoon, but still some showers in the morning are possible. Low to mid 70s. Tuesday night, a few showers. Mid 60s.
Wednesday, showers with a few thunderstorms. Near 80°, Wednesday night, showers ending during the evening, mostly cloudy overnight. Mid 60s.
Thursday, partly sunny with a few showers. Low to mid 80s. Thursday night, mostly clear. Upper 60s.
Friday, mostly sunny. Around 80s. Friday night, mostly clear. Low 60s.
Independence Day, sunny and nice. Around 80°. Saturday night, a few clouds. Low to mid 60s.
Sunday, sunny . Low 80s.
Monday, a chance of thunderstorms. More humid. Mid to upper 80s.
ABC6 Stormtracker, Jeff Desnoyers
Email: jdesnoyers@abc6.com