Scholarship program launched to help children of frontline workers who died of COVID-19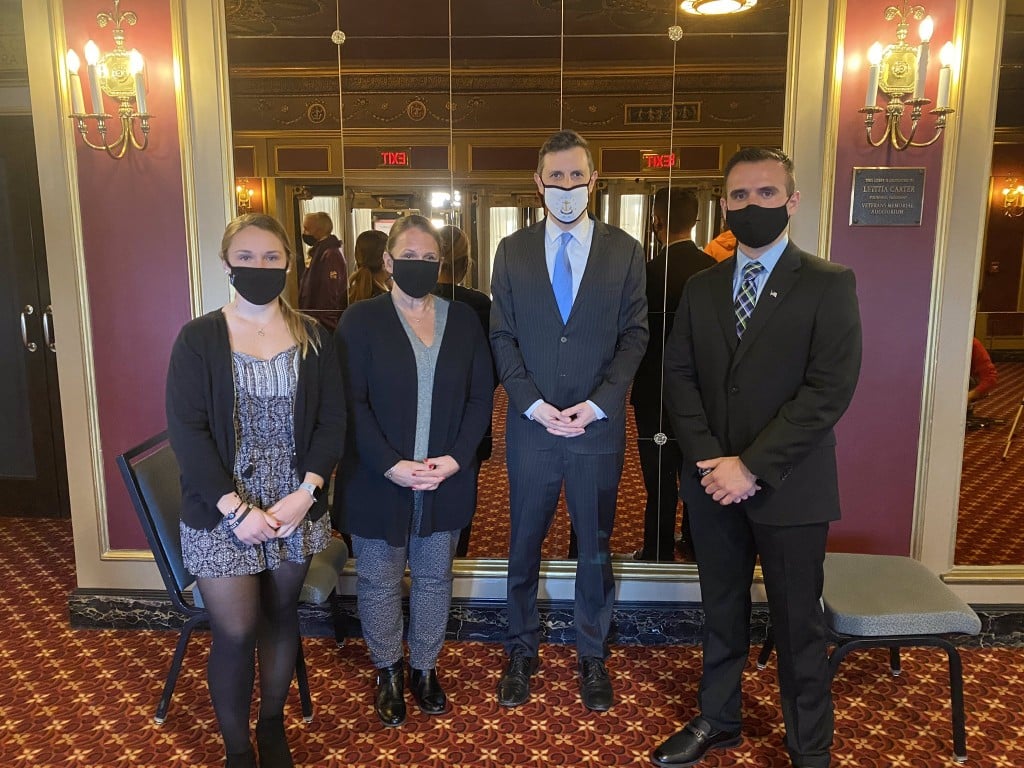 PROVIDENCE, R.I. (WLNE) – Rhode Island General Treasurer Seth Magaziner announced the start of a program that would award children of frontline workers who died of COVID-19 with a college scholarship.
The Frontline Heroes Fund was launched to "honor the legacy of those frontline workers who have kept the state economy running during the pandemic and to support the future success of their families."
https://twitter.com/RITreasury/status/1367191965775839234?s=20
The $2,500 scholarships will be eligible to Rhode Islanders via their CollegeBound Saver account.
CollegeBound Saver is a tax-free savings plan which allows Rhode Island residents to affordably save for college.
"Rhode Island is a small state but we look out for one another. Together we will support the families of our Frontline Heroes now and into the future," Magaziner said on Wednesday.
Magaziner was joined by the family of fallen correctional officer, Lt. Russell Freeman.
"Our dad died a hero, and thanks to this scholarship, his middle son can finish his Masters degree, and his youngest daughter can finish her Bachelors degree. And he can look down and be very proud," said Stone Freeman.
Qualifying applicants can get more information by visiting the Office of the General Treasurer's website for additional information. For questions or help with the application process, please call (401)-222-2397 or email frontlinefund@treasury.ri.gov.