School bus driver reinstated following West Warwick students' claims of erratic driving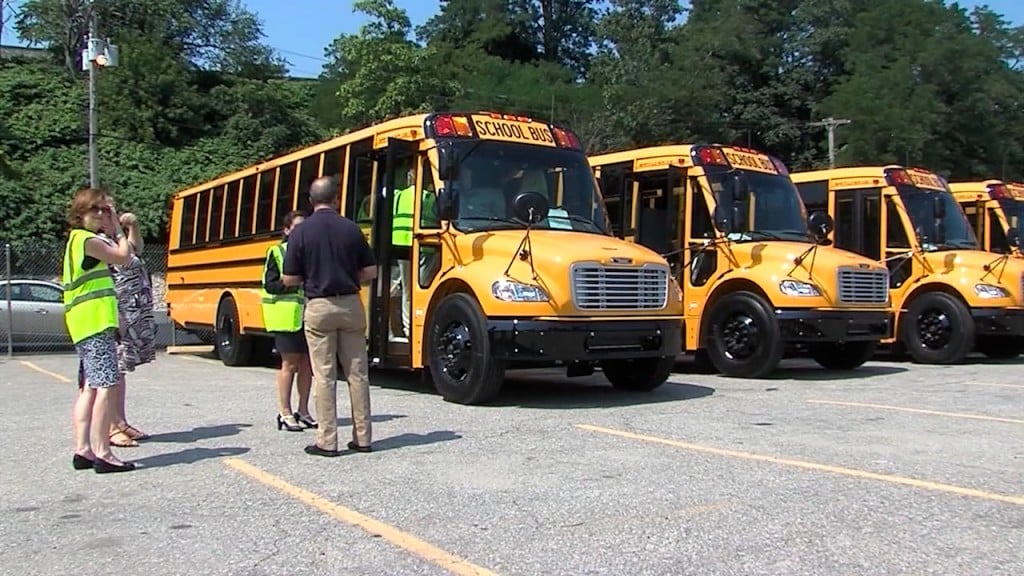 WEST WARWICK, R.I. (WLNE) — A First Student bus driver has been reinstated after an investigation into claims that his erratic driving traumatized West Warwick students.
First Student and the West Warwick School District looked into parents' complaints that their Greenbush Elementary School students got off the #11 bus in tears earlier this month.
Their children told them the school bus driver was looking at his phone while speeding, swerving, hitting road signs, and intentionally driving by their stops.
Frank McMahon, a spokesperson for First Student, said its location manager reviewed the bus's on board GPS system for the day of the alleged incident, and there was no record of speeding.
The location manager also inspected the bus and saw no markings from hitting any signs or curbs.
To be sure, McMahon said members of First Student drove the #11 bus route. They saw there's road construction in the area including some rough surfaces.
McMahon said the driver's files have remained accident free during his tenure with the company.