School bus drivers in Warwick vote down contract, Union says buses should run on Monday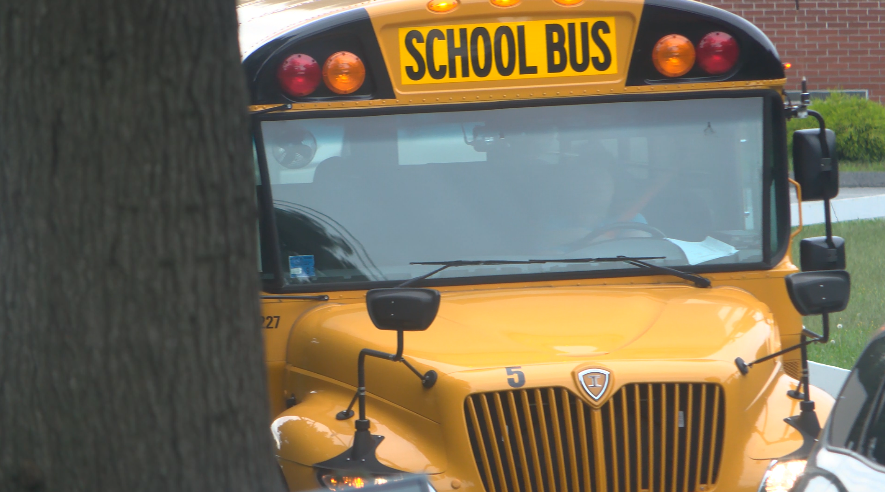 Warwick, RI (WLNE) – School bus drivers in Warwick voted against a contract from First Student on Thursday. However, a representative for ATU Local 618 tells ABC6 that bus drivers should report to work on Monday and buses should run on Monday, as far as he is concerned.
Local 618 Secretary/Treasurer Steve Sousa says a strike will not happen the week of October 25. Rather, he says the union was approved for a strike as soon as November 1 *if* a deal is not reached by then. However, Sousa tells ABC6 that the union wants to go back to the table over the next week, hash out an agreement and avoid a disruption in service.
Sousa said the issue is not simply about money. He said members want to know they will have a guaranteed paycheck coming in, regardless of weather conditions, other companies coming on, etc.
First Student Spokesman Frank McMahon released the following statement:
"First Student is disappointed that ATU Local 618 has again voted down the generous contract offer we put forward after 17 good faith negotiating sessions with union leadership since April. The contract offered to the union contained a package of wage increases and benefit improvements that we believe is generous, competitive, and values the hard work of our dedicated Warwick school bus drivers. When we left the negotiations on Wednesday we had reached a tentative agreement that received the endorsement of both the union bargaining committee and ATU leadership.
We understand that even one day without yellow bus transportation is a hardship for the families, students and schools that depend on us. It is unfortunate that Local 618 continues to be willing to hold the transportation of thousands of Warwick students hostage as a negotiating tactic.
We stand ready and willing to return to the negotiating table anytime, anywhere to avoid further disruption to Warwick Public Schools student bus service."
ATU Local 618 and First Student have been negotiating since April. Both sides had previously agreed to continue negotiations through Friday, October 22.
After the vote, Warwick Mayor Frank Picozzi wrote on Facebook that he has not been advised of whether there are any negotiations scheduled this weekend. He wrote, "This is very frustrating but all we can do is continue to monitor the situation. Both sides do keep in touch with me and the school department."