School bus involved in accident in Coventry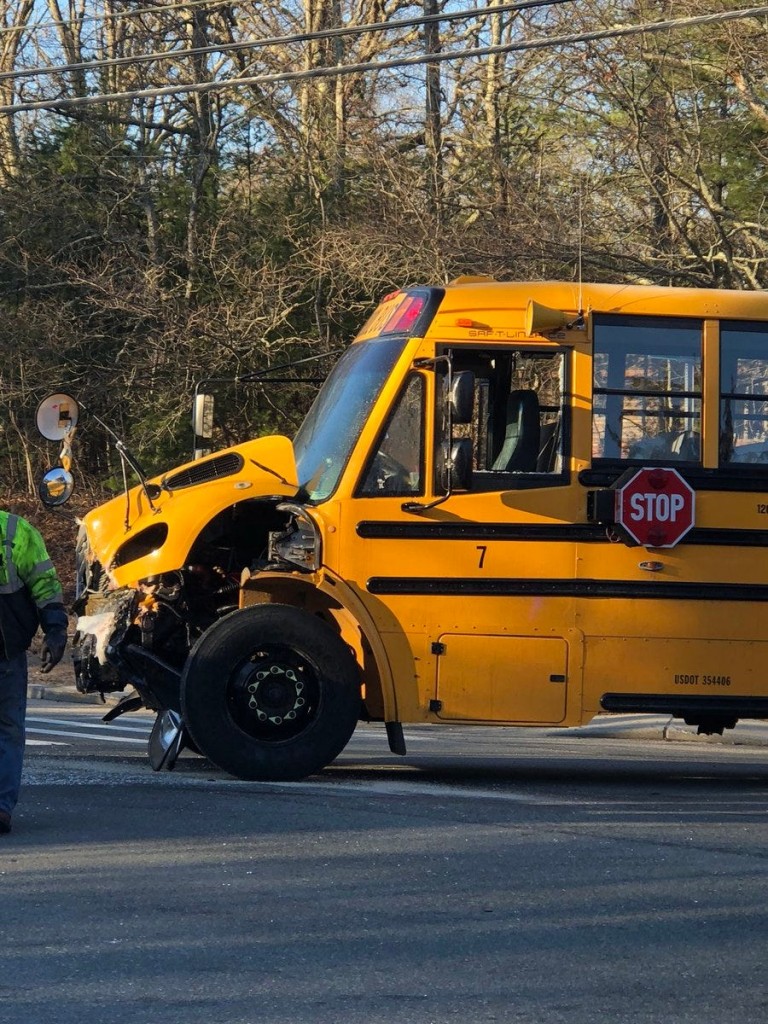 By: Anthony Vega
Email: avega@abc6.com
Twitter: @ABC6
COVENTRY, R.I. (WLNE) — A bus carrying high school students was involved in an accident Tuesday morning in Coventry.
According to police, the accident happened on a four-way intersection on Route 102 at Harkney Hill Road just before 7:00 a.m. Tuesday.
A school bus, truck, and an SUV Ford Explorer were all involved in the accident and sustained front-end damage.
The school bus was carrying eight high school students.
All three drivers including the students were unharmed. Another school bus came to pick up the students from the scene and transported them to school.
Fire Chief Jim Cady told ABC6 News that calls regarding school bus accidents are nerve wracking.
"You never know what you are going to faced with. The school bus could be filled with 33 school children. Luckily today it wasn't," said Fire Chief Cady.
The driver of the truck was sent to the hospital to be examined as a precaution.
The cause of the accident is under investigation.
©WLNE-TV/ ABC6 2018