Cranston School Committee to Vote On Prayer Banner Appeal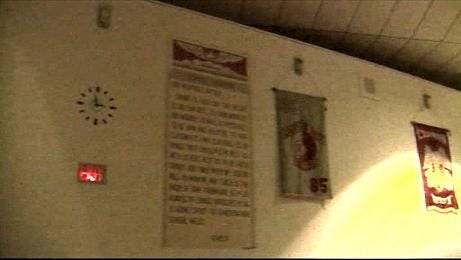 The Cranston School Committee will vote on whether to appeal a federal judges ruling to have a prayer banner removed from Cranston West High School. Committee members have been consulting with their attorneys on their chances of winning an appeal.
The City of Cranston is already burdened with paying the ACLU's legal fees from the federal case they lost to keep the prayer banner up. The Rhode Island ACLU has requested Cranston pay 173,000 in legal fees.
Those costs and their chances of winning an appeal will be considered in making their decision.
The meeting will be held on February 16th at Cranston East High School. Executive Session will take place at 6pm behind closed doors, followed by public comment at 7pm.