School Sports Could Be Saved in Warwick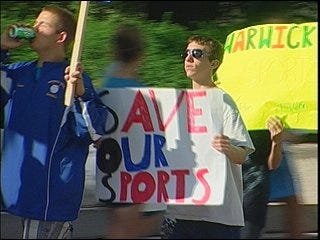 After the latest state budget figures were released recently, it was clear cities and towns across the state would be tightening their belts even tighter, as deficits climbed higher with the loss of important state aid.
When officials in Warwick started crunching numbers to try to close their deficit, one option floated as a possible money-saver was eliminating sports from the high schools. But, rallies by students and parents, and a surprise push from Mayor Scott Avedisian are pushing to keep the city's sports programs alive.
ABC6 News Reporter Paul Mueller has the story from Warwick.