Scituate man comes face to face with a bear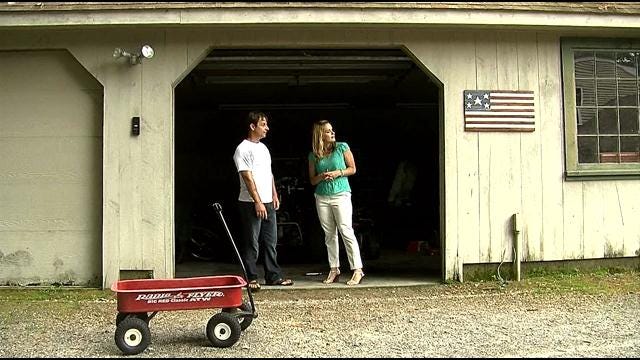 By Abbey Niezgoda
It is the season for bear sightings in Rhode Island. They have popped up in Burrillville, down through West Greenwich and all over Northern and Western Rhode Island. Most of the time, the black bears have been roaming backyards and stayed away from people, but for one man in Scituate, it was an even closer call.
Matt Garjuian knows plenty of animals live near his home tucked in the woods, he just never thought he would meet one of those neighbors face to face.
"I wouldn't have been any more surprised if a great white shark fell out of the sky," Garjuian said. "It was that surprising."
It was not a shark, but a shock, when a 300 pound bear looked right at him.
"There's so much land," Garjuian said. "The odds that it would end up 9 paces away from me is astronomical."
But this was not a peaceful nature watch because the bear was watching him as he stood in his garage with the door open.
"I was like this staying back from the thing watching him because if he started to come at me. I still didn't know what I was going to do," Garjuian said.
The first thing he thought to do was press the garage door button, but his only question was, would it shut fast enough?
It ticked down for what felt like hours, but it finally shut. Then he watched the bear disappear from a window and called 911.
"The operator said can you see it now and I said no I'm not going looking for it!"
By the time they arrived, the bear and his fear were gone, but he still wonders if his neighbor will ever stop by for another visit.
"He's definitely still out there somewhere."