Seal pup released into ocean after rescue by Mystic Aquarium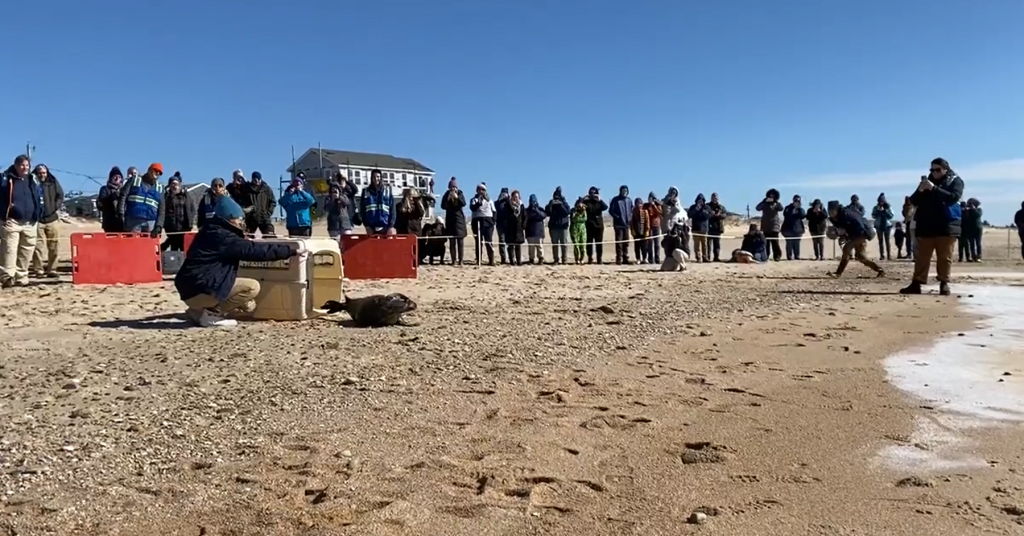 CHARLESTOWN, R.I. (WLNE) — A rescued seal pup was released into Rhode Island's waters Tuesday with a new lease on life and a special name.
The 3-month-old gray seal was rescued from Misquamicut Beach in mid-February.
He was found in rough conditions, weighing only 30 pounds and minimally responsive.
Mystic Aquarium's Animal Rescue Program took in the seal. The aquarium named him "MYR," the Ukrainian term for peace.
After several months of rehab,  MYR has now doubled his weight and is ready to be brought back to his natural habitat.
ABC6 News crews captured the moments he swam off.
Dozens of families and officials from the aquarium gathered near the water at Blue Shutters Beach in Charlestown.
"These animals, we get to kind of tell their story about what's going on in their environment and why they strand and we get to give them a second chance at life," said Sarah Callan, Manager of the Animal Rescue Program.
Callan says in cases like this, animals are usually stranded due to human impact and water pollution.
There are currently two other seals in the clinic that were recently rescued. The hope is to rehabilitate them and release them into the wild as well.