Search for missing swimmer continues in Barrington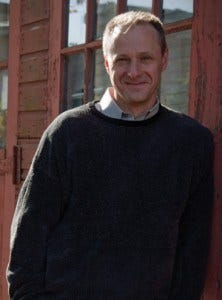 By The Associated Press
BARRINGTON, R.I. (AP) _ Authorities are continuing a search in waters off Barrington for a man who went missing during a boating trip.
Barrington firefighters and the Coast Guard searched for a second day Friday. Officials say the man never returned from a boating trip he began Thursday morning.
They believe he went swimming after anchoring his boat several hundred yards off Barrington Beach. The boat was found empty Thursday afternoon.
The missing man was identified by a friend as Stas Antons, an accomplished triathlete who recently moved to Barrington.
The Coast Guard returned Friday morning with a boat crew and helicopter, while local firefighters resumed their efforts at first light. Authorities also planned to search the shoreline on ATVs.
© The Associated Press / WLNE-TV 2015