Second Downgrade Leaves E. Providence Scrambling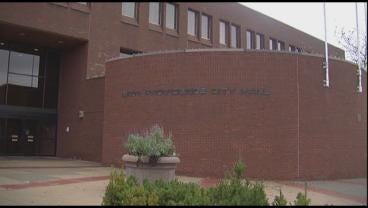 City leaders met behind closed doors Tuesday to figure out a way out of the latest financial blow in East Providence, being downgraded by a key credit rating agency to junk bond status.
The downgrade is the second in 5 months for East Providence. The junk status rating from Moody's will make it more expensive for the city to borrow money.
"This is what I would call an unwelcome development," City Manager Peter Graczykowki said. "Especially in light of all the progress that the city and the schools have made."
The downgrade comes less than a month after the state appointed a fiscal overseer to monitor the city's troubled finances.
"We think the state stepping in is a positive thing, so it's unfortunate to be downgraded because it increases the borrowing costs," Rosemary Booth Gallogly, the state's Director of Revenue said.
However, URI Economics professor Leonard Lardaro says the downgrade was inevitable because the city has relied on borrowed money to keep going.
"This should have been done years ago," Lardaro said. "We've kicked the can down the road long enough and now we are going to feel the pain of picking that can back up."
Lardaro says cuts in services and higher property taxes are just some of the solutions that East Providence residents can expect.
Moody's warns that another downgrade could come in the near future if East Providence does not show enough financial progress.