Second Rhode Islander tests positive for Coronavirus, third person undergoes testing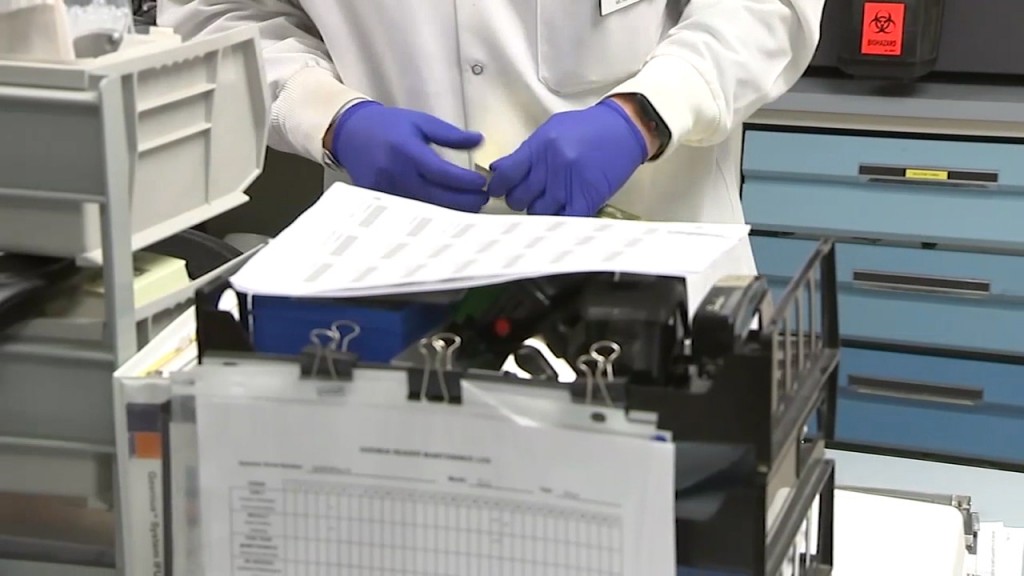 PROVIDENCE, R.I. (WLNE): A second person has tested positive for the Coronavirus in Rhode Island, according to the Rhode Island Department of Health. While the state laboratories indicate a positive test result,  the Center for Disease Control still has to confirm a positive test before it's official.
The patient is a teenager who is at home with mild symptoms. Another adult, in her 30s, is being tested and is also at home with mild symptoms.
These two individuals went on the same trip to Europe in mid-February as the male in his 40s who was the first confirmed case in Rhode Island.
Saint Raphael Academy, which organized the trip to Europe in mid-February, will be closed for the remainder of this week.
The adult whose test results are still pending is a staff member at Achievement First Academy in Providence.
Achievement First Academy will be closed for two days, pending the results of the staff member's tests. The result is expected tomorrow, and the school is closed for an additional day to do environmental cleaning.
All 38 of the people who went on this trip will be self-monitoring for symptoms at home for 14 days with public health supervision. They have been instructed to not go to school or work and to remain at home for these 14 days.
"All three people went on the same trip to Italy," said Dr. Alexander-Scott. "This is precisely why we are being so aggressive in identifying contacts, ensuring monitoring, and testing people who are symptomatic."
The focus is turning now to how this virus can be contained before it spreads even more.
A priority for state officials is to put together the pieces to see who these people may have been in contact with after returning from the trip.
"Tracing the step of where these folks have been to make sure we have a good log of who they've been in contact with And we're just going to watch it on a day-by-day basis to see where it goes," said Gov. Gina Raimondo (D-Rhode Island) "This is an evolving situation and we're monitoring it and we'll take more steps as necessary.
On the federal level, Rhode Island's delegation is hoping to get emergency funding this week to help out the state with the covid-19 situation.
"Our challenge is to provide the resources to the state for many items such as testing kits, masks for medical personnel," said Sen. Jack Reed (D-Rhode Island). "We have to be very careful about this the virus will probably spread. We've already had several incidents in Rhode Island and there's a possibility of more."
And with the virus in Rhode Island hospitals, fire departments, like Central falls are playing it safe as well when heading to a call.
Deputy Chief Keith Sullivan said that if the situation were to call for it, the department has special suits where they can transport a patient safely.
"Disinfect the truck after each call. We keep our hands clean," Sullivan said. "We are just following the flu-like symptom protocols that we respond to quite regularly during this type of season."
For further information on coronavirus and how to take preventative measures, please read the following links:
©WLNE-TV/ABC6 2020