RI Secretary of State Talks New Voting Machines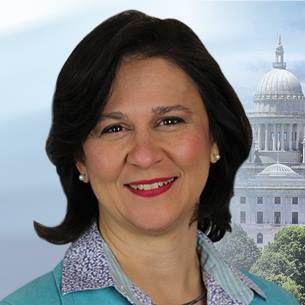 By: News Staff
news@abc6.com
PROVIDENCE, R.I. — Rhode Island's new voting machines were rolled out in the primary, but with a higher turn out expected for Tuesday's General Election the machines will now be truly put to the test.
ABC6 News spoke with Secretary of State Nellie Gorbea Tuesday morning, and when asked if she expects any problems to come from the new machines as Rhode Islanders get out to vote, without hesitation she tells us no.
Gorbea's office has been educating voters for months now in an effort to avoid any potential hiccups.
However, only time will truly tell, but Gorbea says everything went smoothly when using the machines during the primaries.
While Gorbea does believe there will be a higher turn out at the polls Tuesday and does not foresee any major issues.
"It's the same process. It's a paper ballot, you mark it. Instead of connecting the arrows you fill in the dots and you put it in through the scanner and you walk it in and that's it."
Gorbea says the biggest change in terms of the voting process this year is that there is no straight party ticket this year.
Therefore, voters must go through each race and make their selection on the ballot.
To get a look at the ballot questions and candidates before you go to the polls, click here.
©WLNE-TV / ABC6 2016