Secretary of State Mollis to Run for Lt. Governor of RI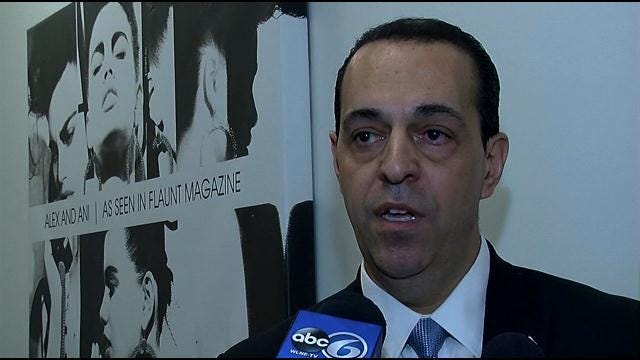 by ABC6 Chief Political Reporter Mark Curtis
Instead of the usual fanfare and balloons for a political announcement, Ralph Mollis toured an "Alex and Ani" facility in Cranston Monday
Mollis hopes – if elected Lt. Governor – he will be appointed by the next Governor to lead a workforce development effort.
"My goal as Lieutenant Governor is to address the skills gap. To develop a Workforce Development Task Force, to address the 9–point–1 percent unemployment . And this is a success story. We've seen Alex and Ani grow her in Rhode Island," said Secretary of State Ralph Mollis, (D) Candidate for Lt. Governor.
Mollis has been Secretary of State for 8–years, and has reached his term limit.
ABC6 Chief Political Reporter Mark Curtis said, "The Lt. Governor's job always stirs passionate debate in Rhode Island. That's because the job still has no official duties."
Mollis – who currently runs state elections – wants the law changed so that Governor and Lieutenant Governor candidates run as a ticket.
"To have the Governor and Lieutenant Governor run together. Twenty–five states have that and in those states a lot of the Lieutenant Governors actually serve in the cabinet or advisory position. I think that would be an idea an opportunity for a Lt. Governor to truly make a difference," Mollis said.
Mollis will have a primary fight. Cumberland Mayor Dan McKee is also running as a Democrat for Lt. Governor.