Seekonk Police release sketch of suspected Target flasher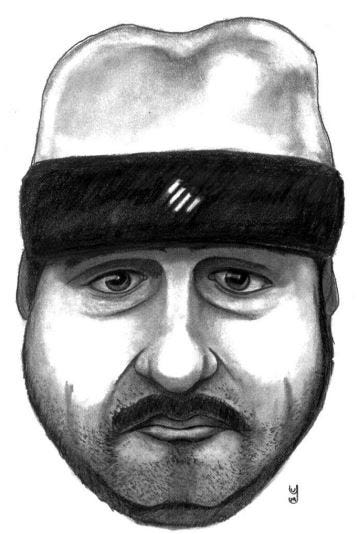 By John Krinjak
Email: jkrinjak@abc6.com
Twitter: @johnkrinjakABC6
SEEKONK, Mass. (WLNE) — Police are picking up the search for a man accused of flashing three teenage girls in a Target parking lot.
Seekonk Police released a sketch of the suspect Wednesday. They say the man depicted in it–who's about 5'6", possibly Hispanic, with a thick accent–followed the girls around the store, then out into the parking lot of the Target on Route 6 on March 20th.
He then exposed himself to the girls while they were in their car, before running off.
If you see this man or you recognize him, you're urged to call Seekonk Police.
"This could happen to anybody, and it speaks to being very aware of your surroundings, in parking lots, no matter where you are," said Seekonk Police Chief Craig Mace.
"I think it's kind of gross that someone has the nerve to actually do that," said 10-year-old Noelle Burgo of Warren.

"You can't take that image out of your child's head, internet or in public. It's like a flash and it's there forever, you can't take that out, you know? It's like stealing," said Burgo's mother Wendy Duart.
A man was arrested late last month for exposing himself elsewhere in Massachusetts. Police originally thought he was the suspect in Seekonk, but it turned out to be a different man, who happened to commit a similar crime.
© WLNE-TV / ABC6 2018