Seekonk police search for man accused of robbing bank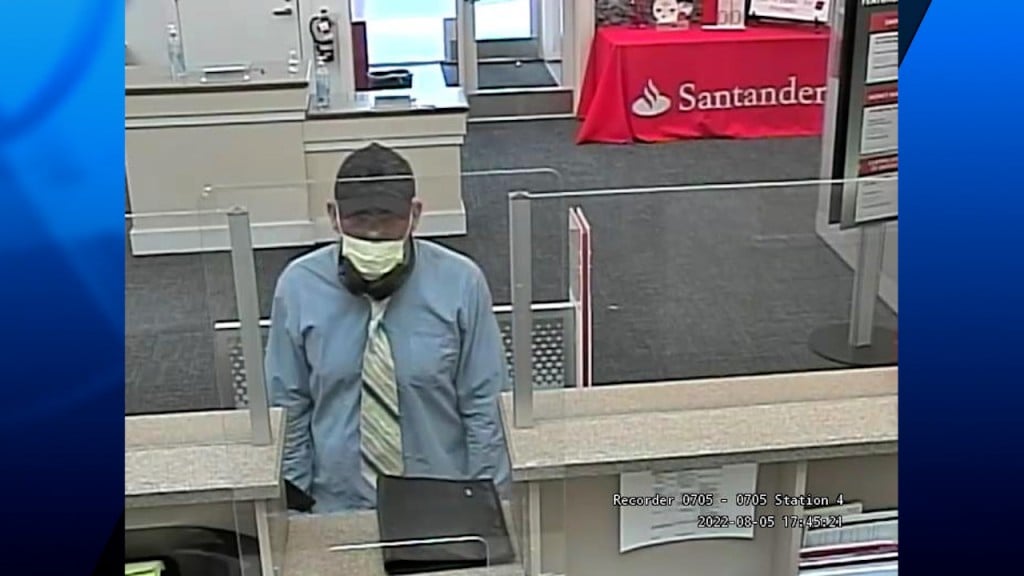 SEEKONK, Mass. (WLNE) — Seekonk police said Wednesday they're searching for a man who's accused of robbing a bank last week.
The robbery happened on Aug. 5 at the Santander Bank on Taunton Avenue.
On that day, Capt. Matthew Jardine said the man walked into the bank and passed a note to the teller, demanding money.
The man was then seen walking to a nearby Price Rite parking lot with an undetermined amount of cash, said the captain.
Police said the person was described as older white man who's about 6 feet tall and weighs 180 pounds. He was seen wearing a blue shirt with a striped tie, blue jeans, eyeglasses, surgical mask, and a dark colored baseball cap.
Jardine said the man is believed to be the same person who allegedly robbed the Rockland Trust Bank in Seekonk last month.
Anyone who recognizes the man is asked to contact the Seekonk Police Department at 508-336-8123.