Seekonk swears in new police chief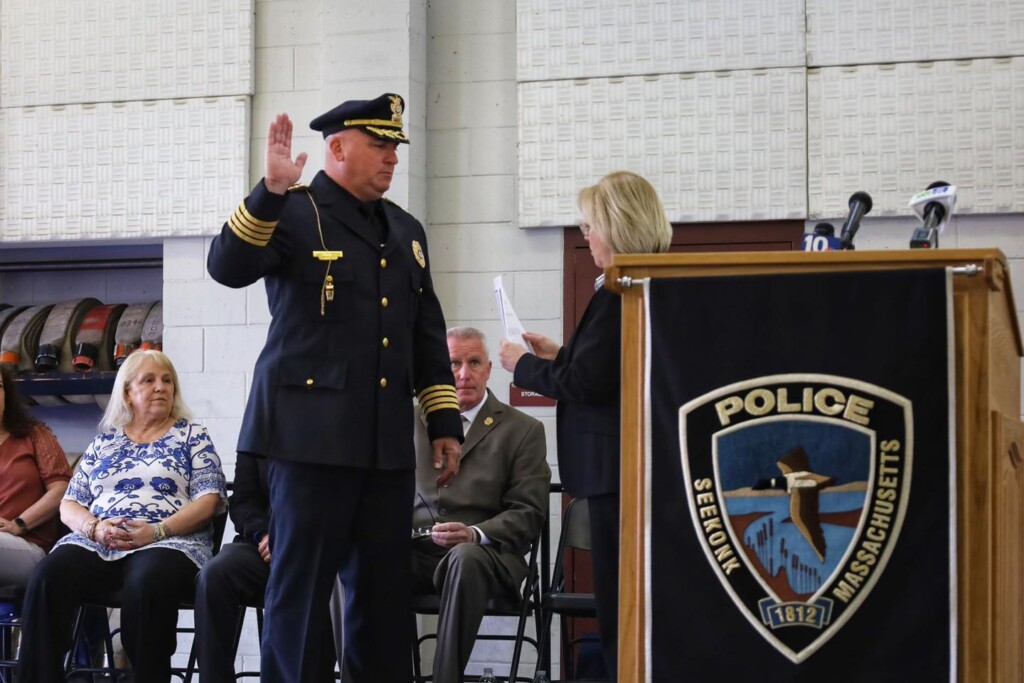 SEEKONK, Mass. (WLNE) — The Seekonk Police Department welcomed their new chief on Saturday afternoon after he was sworn in at the Seekonk Public Safety Headquarters.
Back in February, The Board of Selectmen on promoted David Enos, who served as the deputy chief and is a 19-year veteran, to chief.
In January, the town terminated Chief Dean Isabella's contract because Seekonk police needed a "directional shift."
Today, Enos was sworn in amongst family, friends and fellow officers.
The department congratulated the newly-appointed chief and thanked all those in attendance.