Selectman wants lawn seats eliminated at Xfinity Center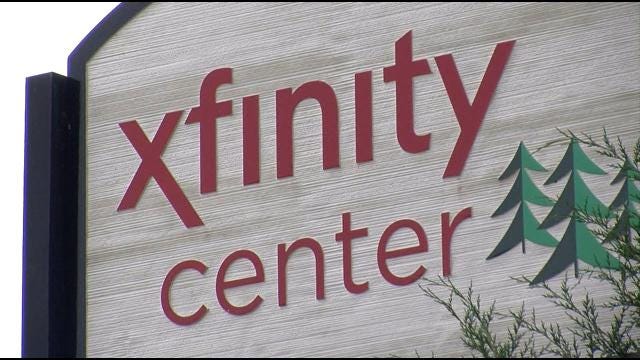 By: Melissa Randall
A Mansfield official is renewing his efforts to eliminate lawn seats at the Xfinity Center. The selectman is calling the spot's safety into question after an alleged rape and mass casualty incident there last month.
"The lawn area has been my sore spot for eleven years," said George Dentino, Chairman of the Board of Selectman. "I would like to see the lawn area turned into a seating area. Seating areas are a lot easier to control."
Last month a teenage girl says she was raped in that grassy section during the Keith Urban concert. That same night emergency officials were inundated with drunk and disorderly concert goers. More than 20 people were taken to hospitals, and another 20 were treated on scene.
"It might help a little, but I think they'll still have problems. The problems are people are drinking. I mean they can't stop that," said Sara Cline of Mansfield.
Cline does however agree that the lawn seats tend to attract a more rowdy crowd.
"It's pretty crazy. It's different, because when you're closer up you want to watch the concert more but when you are in back you can still see and hear the concert but it's a little more— you're just there to have fun," she said.
If the lawn seats remain Dentino says he'd like to at least see improved lighting, and beefed up security in that section. He does commend Live Nation, the group that runs the Center, for having success this past weekend. The show was the first since the country concert, and had no major issues.
"I could tell they had added personnel both in the parking lot and lawn area and it worked out very well," said Dentino.
The chairman acknowledges that his idea is not a popular one with other town officials, but says he will continue to push for the changes, because he firmly believes they would help keep patrons more safe.
© WLNE-TV 2014
Follow me on Twitter @MelissaARandall