Self-driving shuttles will hit the streets of Providence this spring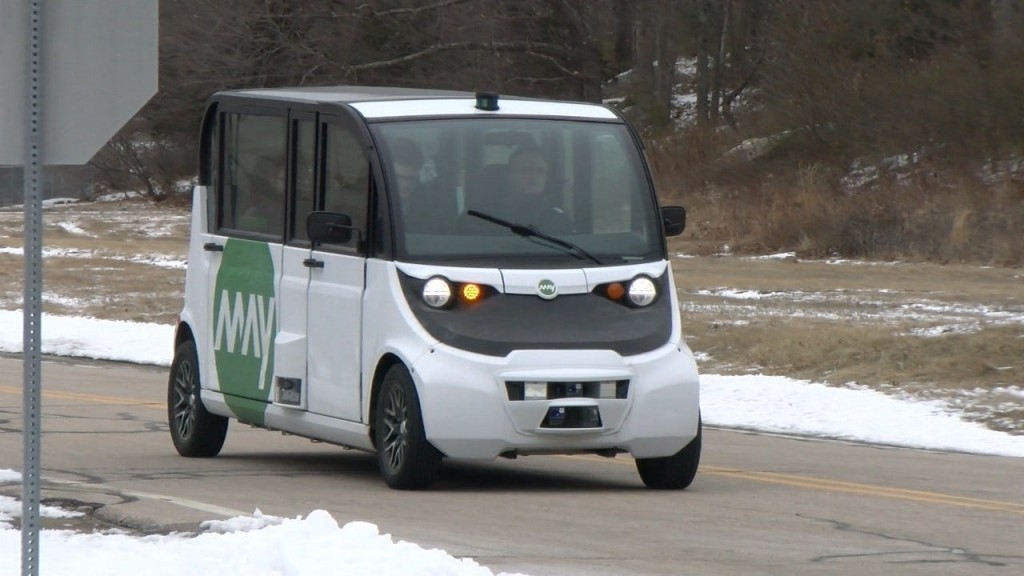 By: Amanda Pitts
alpitts@abc6.com
@APittsABC6
QUONSET, R.I. (WLNE) – A fleet of self-driving shuttles are being tested this week in Quonset.
The six fully electric vehicles nicknamed "Little Roady" will hit the streets of Providence this spring.
The autonomous vehicle pilot project will serve as a knowledge base for the Rhode Island Department of Transportation and other agencies to learn how to incorporate the technology into our current transit system.
Little Roady's, while in their testing phase, will undergo observation from engineers on low-volume roads in Quonset before heading to the city for another round, totaling 500 hours of testing.
"It's the first time that an AV, autonomous vehicle, is integrating with the mass transit system," said Edwin Olson, CEO of May Mobility.
The shuttle, once deployed, will drive on a route from Olneyville Square to Providence Station. The five-mile route will have twelve stops.
Each shuttle can fit five passengers and will have a sixth person inside as a safety attendant to take over controls if needed.
"This vehicle has 30 different sensors, radars, cameras, that allow it to see in 360 degrees. So it's literally seeing in every direction, all the time," said Olson.
There's no app needed to get on board, simply go to one of the drop-off locations and wait for a shuttle.
"Treat them just like any other car. They'll stop at stoplights, they'll wait at crosswalks, they'll wait for jaywalkers when jaywalkers walk out and surprise them."
May Mobility said they're very confident in their fleet, but if something were to go wrong, they would be fully responsible.
The shuttles are expected to be in service at the end of April or beginning of May.
(c) WLNE-TV 2019