Sen. Finance Chair discusses upcoming PawSox hearings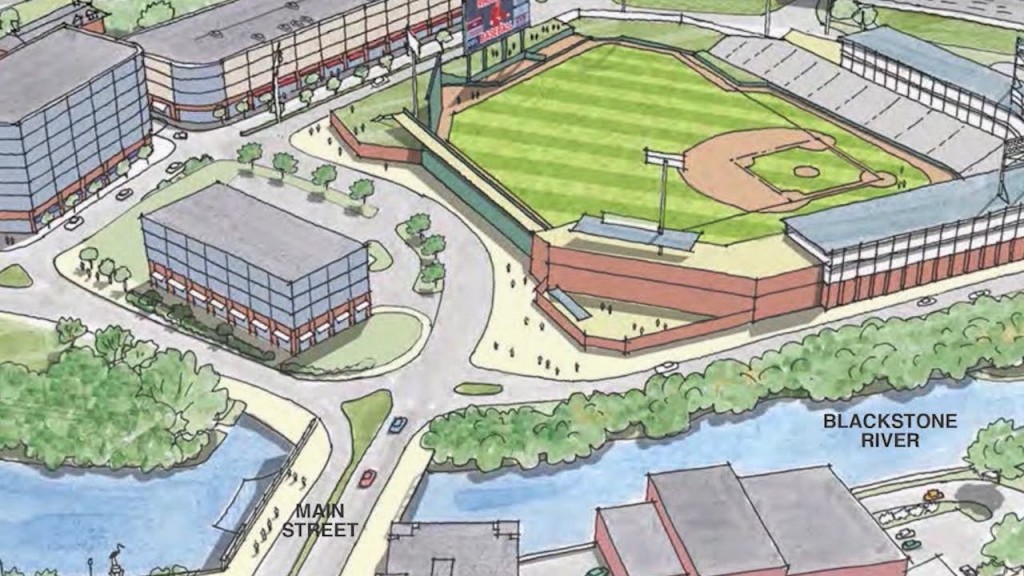 Senate Finance Chair William Conley will lead the upcoming six hearings to discuss plans for a new $83 million ballpark in Pawtucket. Five of those hearings are scheduled to be held outside of the state house at local schools.
"I don't know that it's ever been done before, but I think that the nature of the issue, the times and peoples desire to be involved warrant it," said Conley.
The proposal for the old Apex site was revived in June. It involves a $45 million investment from the PawSox, $23 million from the state and $15 million from Pawtucket.
"What we're going to do in the hearings is look at each piece of that and determine whether or not the analysis underlying it is sufficient to guarantee the people of the state of Rhode Island that they will not be on the hook for the cost of that stadium," said Conley.
The lengthy process that has played out in the state has left other communities including Worcester vying for the team.
"We really can't worry about what's going to go on in Worcester. What we have to do is pay attention to the people of the state of Rhode Island," said Conley.
The Senate President is hopeful for a November vote. Conley says the team has assured him they are still very much interested in Pawtucket.
As for the proposal itself, Conley insists it is not a done deal and that public input is essential.
"Priority number one is to meet that responsibility to be a steward of the taxpayers money and we intend to meet that responsibility," said Conley.
Senate President Dominick Ruggerio released this statement on the upcoming hearings:
"Depending on the outcome of the Senate Finance Committee hearings, I am open to a special Senate session in November to consider the PawSox stadium proposal. It is imperative that we undergo the thorough and deliberative process that the committee is planning."
House Speaker Nick Mattiello released issued this statement:
"The House Finance Committee will be holding a hearing on the PawSox' proposal in the near future. We will listen to the testimony and let the committee process take its natural course. It is premature for me to take a position until after the hearing. I will listen to the testimony and the will of the people will help me to determine any possible action."
(C) WLNE 2017