Sen. Mack, Rep. Batista 'demanding' public be included in decisions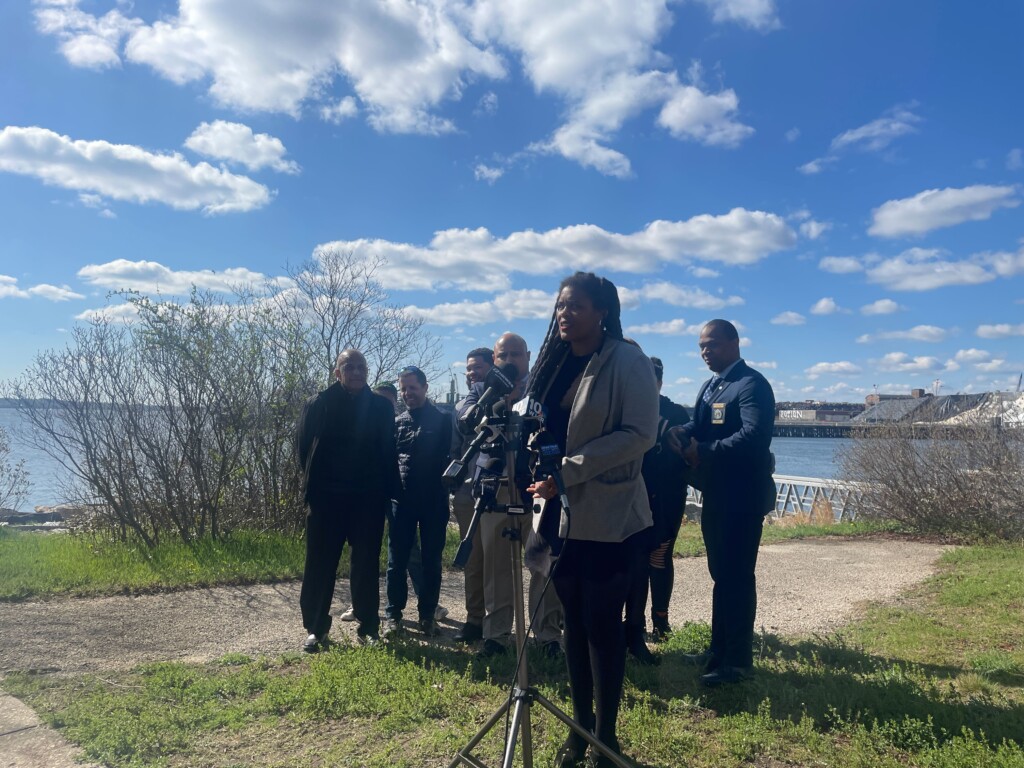 PROVIDENCE, R.I. (WLNE) — Sen. Tiara Mack and Rep. José Batista are "demanding" that the public be included in decisions on proposals in Washington Park and South Providence.
Mack and Batista said there are several developments happening in Providence that have no community input.
"All we're asking for is a conversation and meaningful engagement with these neighbors who know that they're a part of providence," Mack said.
Those projects include the closure of Alan Shawn Feinstein Elementary School, the possible expansion of Rhode Island Recycled Metals on the South Providence waterfront, and a potential transitional living shelter being considered in Washington Park.
Both lawmakers held a press conference Wednesday at Collier Point Park in Providence to demand that inclusion. That event was attended by community leaders and other members of the area that are being affected by these issues.
One of the topics discussed was the closure of the school, which blindsided parents like Katelyn Crudale, who had no idea the state-run Providence school would be closing until recently, even though she serves on the school PTO.
"This closure is the worst thing to happen to my family," Crudale said. "My children will now have to be bussed on separate buses."