Sen Reed announces $115 million for R.I Education and CARES Act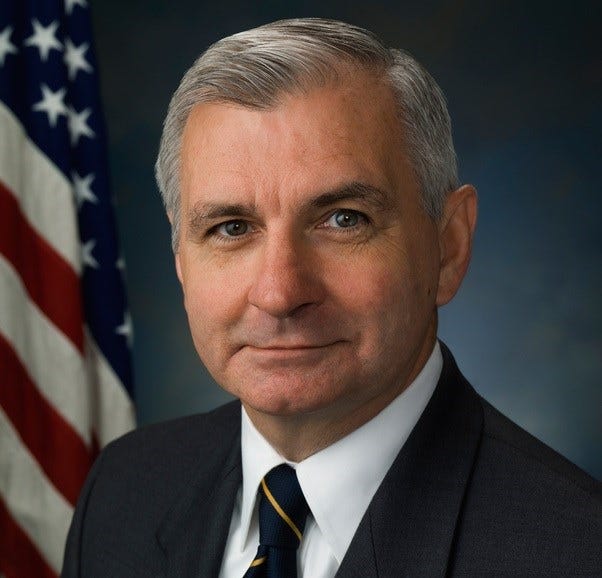 PROVIDENCE, R.I (WLNE) – Senator Jack Reed announced on Monday that $115 million in federal funding to help students, and teachers across The Ocean State as the COVID-19 pandemic shuts down schools.
Senator Reed said while more federal support is needed, this funding should be a down payment towards helping K-12 schools and colleges/universities that are facing unprecedented operational and financial upheaval.
Reed, who served on the bipartisan task force that negotiated provisions of the  Coronavirus Aid, Relief, and Economic Security Act (CARES), contributed to the inclusion of $30.75 billion in relief funds for the U.S Department of Education.
This is triple the amount of what was originally proposed.
The CARES Act creates an Education Stabilization Fund to support education during the national emergency, with three separate pools of funding to support K-12 schools; higher education; and any state-directed efforts.
"School districts, colleges, and states are facing unprecedented challenges and the federal government needs to step up with resources, tools, and support," said Reed.
"We've got to ensure schools have the resources to help students continue their education. We made major improvements to the CARES Act and I pushed for more federal education in the bill, but this level was the maximum Republicans were willing to support," he said.
Senator Reed noted that the American Recovery and Reinvestment Act of 2009, which was signed into law by President Barack Obama, dedicated $77 billion for schools, over twice the amount.
"I think this is one area where Congress under-invested in the CARES Act and I will continue pushing for more education dollars in the next phase of rescue and recovery legislation," said Reed.
©WLNE-TV/ABC6 2020