Sen. Reed to deliver address at defense technology forum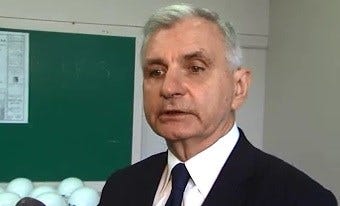 By: The Associated Press
news@abc6.com
NEWPORT, R.I. (AP) _ U.S. Sen. Jack Reed is scheduled to deliver the keynote address at a forum on the future of defense industry technology and its impact on the New England economy.
The Rhode Island Democrat said about 300 companies and other interested parties are expected at the three-day event, with 25 firms showcasing their recent innovations.
Reed's speech at the 2016 Southeastern New England Defense Industry Alliance Defense Innovation Days event is scheduled for 5 p.m. Monday at the Hyatt Regency Newport.
Reed said as ranking member of the Senate Armed Services Committee he's pushed for what he called a number of Rhode Island priorities in the Senate-approved National Defense Authorization Act, including $20 million for construction of a new headquarters facility for the Rhode Island Army and Air National Guard.
© The Associated Press WLNE-TV 2016