Sen. Whitehouse commemorates march in Selma, Alabama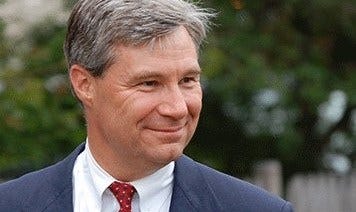 By The Associated Press
PROVIDENCE, R.I. (AP) _ U.S. Sen. Sheldon Whitehouse is traveling to Selma, Alabama, this weekend to mark the 50th anniversary of a series of civil rights marches, including one that became known as "Bloody Sunday."
The Rhode Island Democrat will attend a Saturday morning program at Brown Chapel African Methodist Episcopal Church in Selma, then take part in a ceremony on the Edmund Pettus Bridge.
Marchers were walking from Selma to Montgomery on March 7, 1965, to demand an end to discriminatory practices that robbed blacks of their right to vote when they were attacked by police at the bridge. Protesters were beaten, trampled and tear-gassed.
Images of the violence from the march increased pressure to pass the Voting Rights Act of 1965, which helped open voter rolls to millions of Southern blacks.
© The Associated Press/WLNE-TV 2015