Senate approves $8.7B budget; sends to Chafee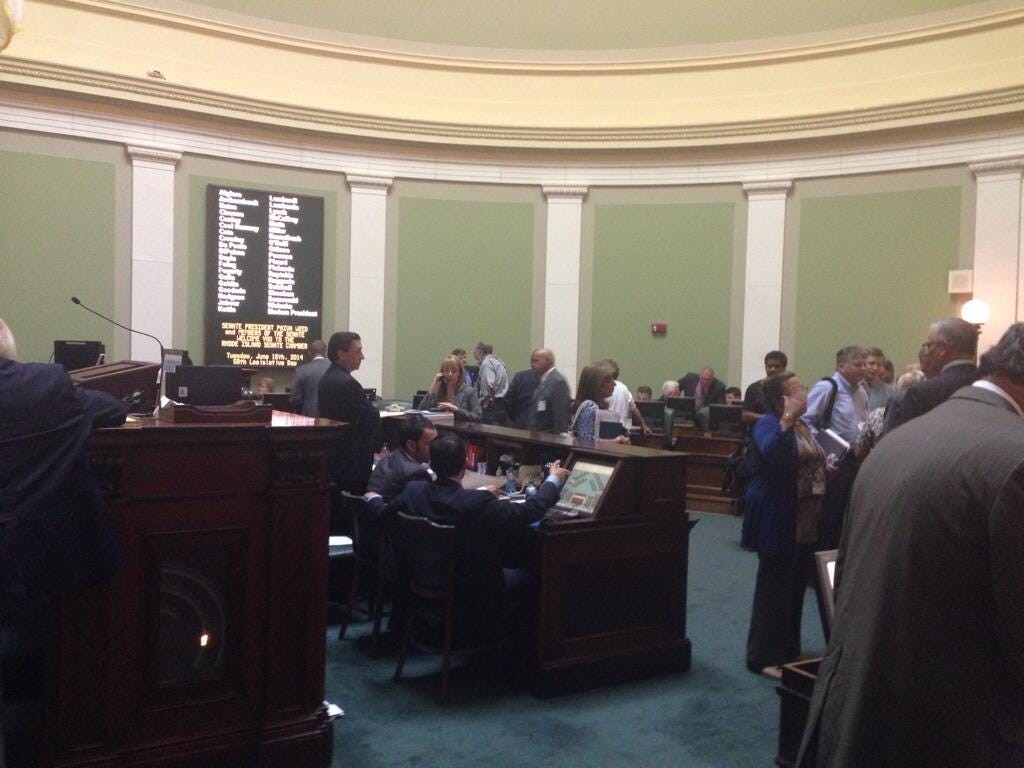 By The Associated Press
news@abc6.com

PROVIDENCE, R.I. (AP) _ The Rhode Island Senate has endorsed an $8.7 billion budget with significant tax changes that leaders called bold, sending it to Gov. Lincoln Chafee's desk.
The Senate approved the spending plan Monday 32-5, hours after the Finance Committee.
"At the end of the day it was a balanced budget there were hard decisions," said Senate President Teresa Paiva Weed.
It includes several tax changes, including a cut in the corporate tax and an increase in the estate tax threshold. It includes a hike in the gas tax, and eliminates the Sakonnet toll, as part of a plan to address transportation infrastructure statewide in the coming years.
It also contains $12.3 million for the next payment related to the failed 38 Studios deal.
"I wish we had he courage to stand up and not include that 12 million dollars and put it somewhere else," said Sen. Leo Raptakis.
"The legislature has made its decision. They're going to just pay off this scandal and do nothing to prevent it from ever happening again. That's not an acceptable reaction," said Sen. Dawson Hodgson.
Senate Finance Chairman Daniel Da Ponte said the budget sends a strong signal that Rhode Island is "open for business"
Governor Chafee says he will sign the budget. He released a statement which reads in part:
"First and foremost, I was pleased that the debate on whether to pay the 38 Studios moral obligation bond ended with the right decision for Rhode Island. I have been unequivocal in my belief that we must honor our debts, however painful. Second, the General Assembly's FY 2015 budget has a plan to eliminate the toll on the Sakonnet River Bridge by charging a 1-cent gas tax. I have been adamant that absent tolling a reasonable alternative be reached.
(C) WLNE-TV/The Associated Press 2014