Senate Candidate appears in court for taking opponent's campaign signs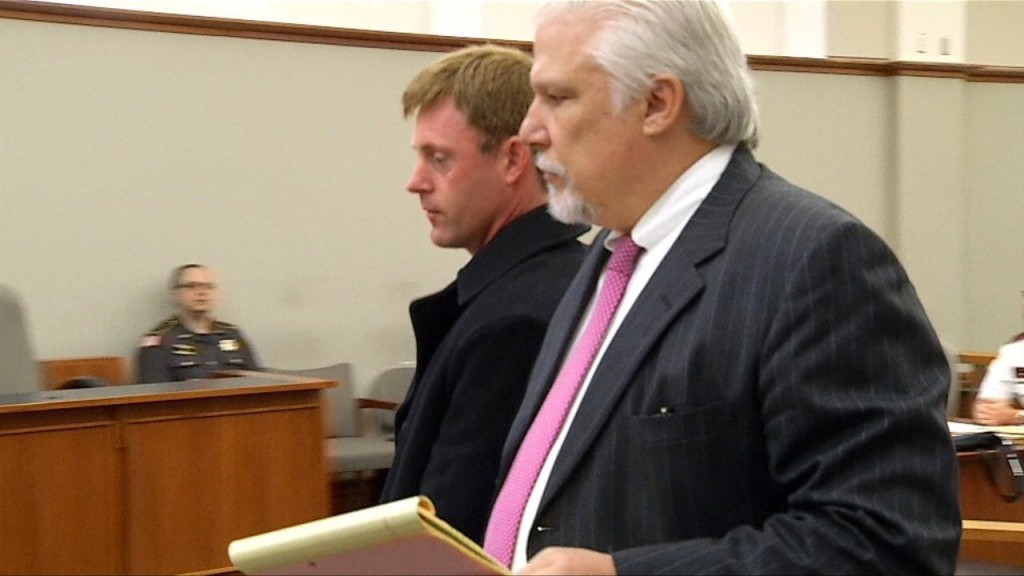 By: Amanda Pitts
alpitts@abc6.com
@APittsABC6
WEST GREENWICH, R.I. (WLNE) — District 33's Independent Senate Candidate Scott Copley appeared before a judge Wednesday, pleading not guilty to larceny.
West Greenwich Police say Copley stole campaign signs from his opponent, Democratic Senator Lou Raptakis.
According to the police report, Raptakis was driving by a Sonoco in West Greenwich when he noticed his signs were gone. He reported it to police, surveillance video showed the theft, and all fingers pointed to Copley.
"I took them with the owner's permission because the owners did not know how those signs got there," said Copley to ABC6 News.
At first, Senator Raptakis says he didn't press charges, only asked Copley to return the signs. That changed a few hours later, after Senator Raptakis noticed some other signs of his, at a Mobil in town, had also disappeared.
Copley admitted to taking those, too.
He says the owner of both gas stations had agreed to display only his signs, not Raptakis'.
"I didn't destroy the signs, I didn't throw them away, anything like that."
All signs in both locations have since been returned, and Copley is maintaining his innocence, saying he was planning to return them to Raptakis all along.
"Before I could go deliver them, the police showed up."
Both gas stations said the entire thing was just a misunderstanding. We reached out to Raptakis for comment but did not get a response.
(c) WLNE-TV 2018