Senate Committee set to vote on controversial abortion bill Tuesday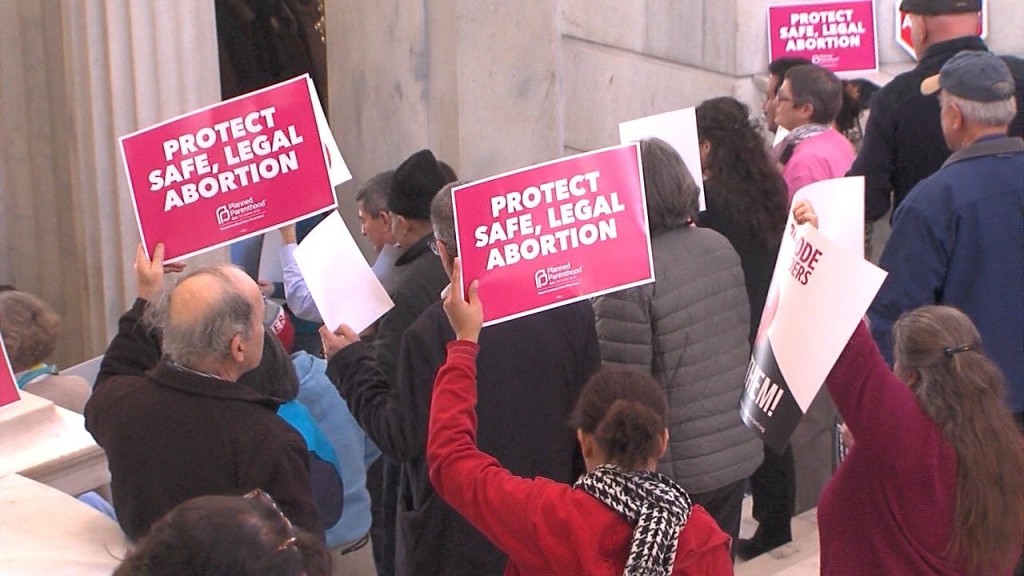 The stage is set for what will undoubtedly be another contentious night at the State House, as a controversial abortion bill will go before the Senate Judiciary Committee on Tuesday that would prevent state or federal lawmakers from preventing a woman from having an abortion.
The full house passed the bill in March in a 44-30 vote, splitting Democrats, while Republicans tried pitching amendments to the bill but were shot down.
The bill would prohibit the state and the federal government from preventing a woman from having an abortion.
It would also allow for a late-term abortion on a viable fetus if the mother was in danger of losing her life. The bill describes a viable fetus as one that a doctor believes has a high likelihood of survival.
The bill also solidifies the federal ban on partial-birth abortion.
Supporters say the Reproductive Privacy Act would not change anything that is already granted by federal law under the landmark Roe v. Wade Supreme court decision.
But anti-abortion advocates like Bill Murphy said it takes away the status of an unborn child.
" It's an abomination. I think we need to protect the most defenseless and innocent amongst us," Murphy said, as he was protesting outside Planned Parenthood in Providence. " I'm just here to defend the little ones who have no one else here to defend them."
But Craig O'Connor, director of public policy and government relations at Planned Parenthood of Southern New England, said nothing would change at all for Rhode Islanders. The bill is merely a way to make sure a reversal will not affect abortion accessibility if the U.S. Supreme Court reverses course.
"The intent of this bill is to preserve the status quo in case the Supreme Court, which is now getting fuller and fuller of President Trump's picks, moves us in the wrong direction," O'Connor said. "The right to abortion in Rhode Island is absolutely under threat at the Supreme Court."
The Senate Judiciary Committee will also take up the Senate version of the bill, which is identical to the House version.
In a statement, Senate President Dominick Ruggerio said that if the bill sees a full Senate vote, he will vote 'no.'