Senate passes $8 billion emergency spending bill to combat coronavirus
The bill now heads to President Trump's desk to be signed; R.I. would receive a minimum of $4.9 million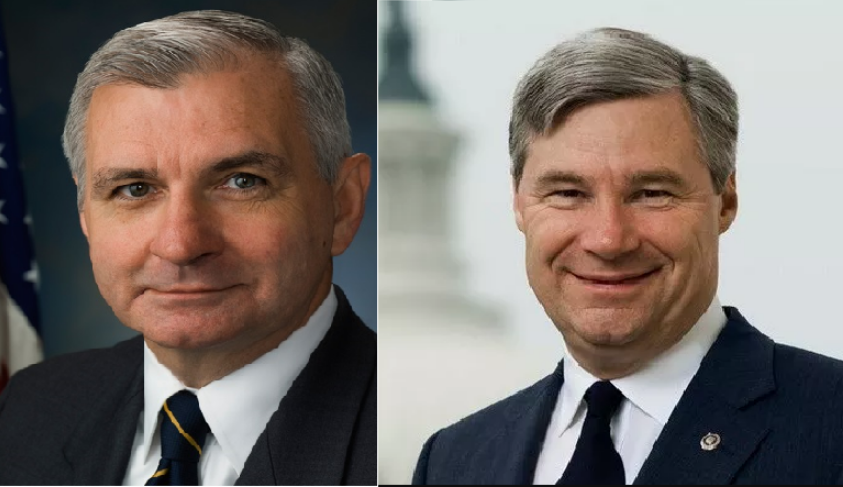 Email; news@abc6.com
Twitter: @ABC6
PROVIDENCE,R.I. (WLNE)- The United States Senate passed an $8.3 billion spending bill to assist with state and federal efforts to contain the coronavirus outbreak.
The bill, which passed with a 96-1 vote, is now headed to President Donald Trump's desk for final approval.
Rhode Island Senator Jack Reed urged the president to approve the bill.
"President Trump should sign this bill without delay and speed assistance to those who need it most," Reed said. "This emergency funding is a down payment that will help ensure Rhode Island has the resources to prepare and effectively respond to the coronavirus crisis."
Statements released by Rhode Island Senators Reed and Sheldon Whitehouse said Rhode Island would receive a minimum of $4.9 million to assist efforts to contain and treat infection by the virus. This would be in addition to the $500,000 emergency grant from the Center for Disease Control and Prevention announced yesterday.
"The supplemental aid package will give prevention efforts a significant boost and get more testing kits and protective equipment into the hands of front line medical professionals and first responders," said Whitehouse.
Among the designations for the funds:
 $3.1 billion for the Public Health and Social Services Emergency Fund This would include $300 million for the development of an affordable vaccine, along with bulking up supplies and technology at hospitals.
 $2.2 billion for the CDC Half of this amount is slated for cities, states and tribes to aid the response at the local level within 30 days of final approval.
$1 billion for health care preparedness This would include pharmaceuticals, medical supplies, and the support of community health centers.
 $1.25 billion to support international response This would include funds to aid evacuations of U.S. citizens.
Another $1 billion will be released to the Small Business Administration, which would be used to free up $7 billion in low interest loans to aid businesses affected by the outbreak. An additional portion of the bill would reimburse states for the costs of responding to the outbreak before the bill was enacted.
The bill was first introduced into the House of Representatives Wednesday, where it also passed with overwhelming support across the political divide, 415-2.
©WLNE-TV/ABC 6 2020