Senate passes bills on environmental justice areas, education rights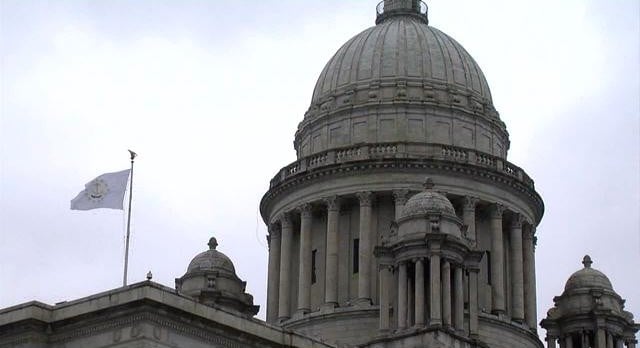 PROVIDENCE, R.I. (WLNE)- The Rhode Island Senate has announced the passage of two bills Tuesday afternoon.
The first piece of legislation, sponsored by Senator Picard, will allow for Rhode Islanders to vote to amend the state constitution to "guarantee an equitable, adequate and meaningful education to each child" on the next statewide election.
This would place responsibility on the General Assembly to ensure a standard of education to the children of the state, and allow legal enforcement if they are failing to meet these standards.
"The state constitution is the highest law in the state, and the statement of our dearest values. Public education is one of the most important duties of American government, upon which the success of not only individuals, but also communities, states and the nation hinges. We should make a very firm commitment to providing decent educational opportunities for every single child, regardless of their circumstances or their Zip code," said Senator Picard (D-Dist. 20, Woonsocket, Cumberland).
The second piece of legislation, sponsored by Senator Euer, would require the Division of Statewide Planning to designate population-based environmental justice focus areas that would protect areas from new proposals that would cause adverse environmental impact.
The main focus of this bill would be to protect low income neighborhoods from being the target of pollution and environmental hazards from infrastructure and development.
This would require any development in these designated areas to follow steps that allow public participation in the hearing process. It would also allow DEM and Coastal Rescource Management Council to deny applications that can be seen as an unreasonable risk to the health of the residents or environment.
"Far too often, neighborhoods that are already suffering more than their share of pollution-producing infrastructure are targeted with proposals for more of them. Often it's the poorest neighborhoods, partly because people with more means don't want to live in such areas, and partly because such neighborhoods are often viewed as having less ability to fight back against environmental hazards proposed in them," said Chairwoman Euer (D-Dist. 13, Newport, Jamestown). "That's environmental injustice, and our state needs to take deliberate action to prevent it. No one deserves to have their neighborhood serve as a dumping ground for multiple pollution-producing facilities, potentially explosive storage facilities and hazardous chemicals."