Update: Trump signs Families First Coronavirus Response Act
The bill authorizes emergency paid sick leave, boosts funding for SNAP and WIC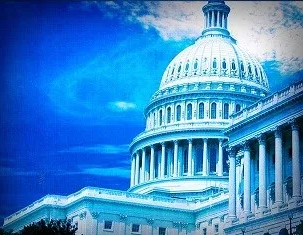 PROVIDENCE, R.I. (WLNE)- President Trump signed the Families First Coronavirus Response Act Wednesday night, mandating paid emergency sick leave and boosting funds for medical expenses and government food programs.
The Senate had voted in favor of the bill earlier Wednesday afternoon, following is passage in the House of Representatives over the weekend.
The bill authorizes federally funded paid leave for anyone who misses work due to a diagnosis of COVID-19 or is required to quarantine. The emergency paid leave also applies to those that miss work to take care of an ill or quarantined person, or caring for children whose school has been suspended because of the virus.
Food banks will receive a boost of $300 million to purchase food, and $100 million to aid storage and distribution efforts. The Supplemental Nutrition Assistance Program for Women, Infants, and Children will receive $500 million, and further funding would assist families whose children qualify for reduced-price school meals.
The bill suspends work and job-training requirement for SNAP benefits, and allows states broader discretion in determining who is eligible for food assistance.
Other portions of the bill deal with healthcare and protections for health-workers.
It requires private insurance, Medicare, and Medicaid to cover testing costs, and ensures labs are reimbursed for testing uninsured individuals. Masks and other respiratory protectors are to covered by insurance.
Any healthcare provider or business that is deemed to have at-risk employee will be required to have a comprehensive exposure plan put in place to protect workers.
Rhode Island's delegation issued statements in support of the bill.
"I know Rhode Islanders are hurting right now," said Senator Sheldon Whitehouse.  "Small businesses and their employees are making enormous sacrifices to keep the community healthy. Rhode Island's health care system will get a big lift from this Medicaid funding as it ramps up preparations to fight the virus."
On Twitter, Senator Jack Reed praised the overwhelming bi-partisan support the bill received in both chambers of Congress.
©WLNE-TV/ABC 6 2020