Senate passes, Raimondo signs $9.2B state budget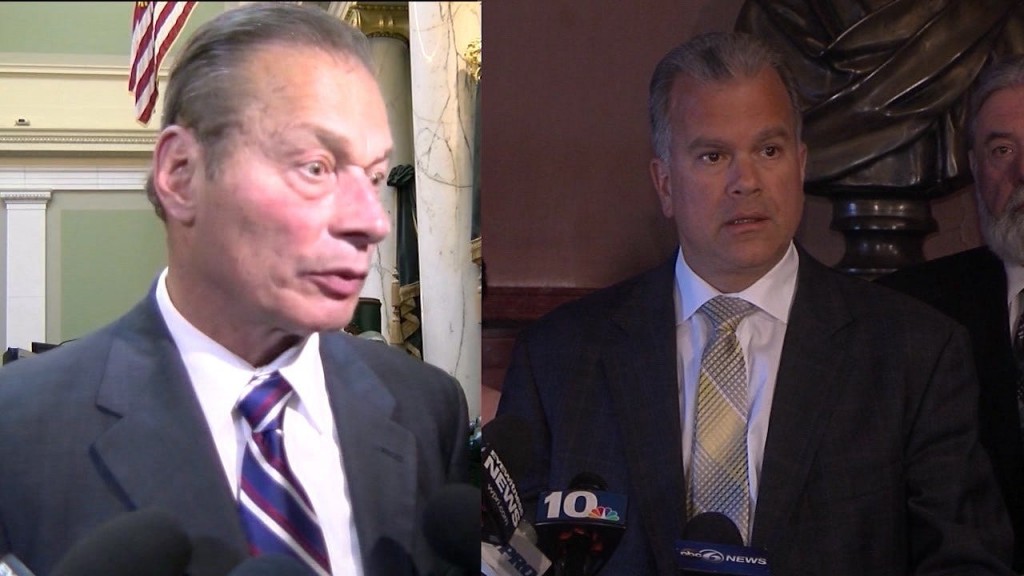 By: Samantha Fenlon
Email: sfenlon@abc6.com
Twitter: @SFenlonABC6
PROVIDENCE, R.I. (WLNE) — After a month long feud between House Speaker Nick Mattiello and Senate President Dominick Ruggerio, the budget battle is over.
Thursday the Senate passed the same version of the budget the House passed back in June in a 30 to 5 vote.
The Governor signed the $9.2 billion budget into law shortly after.
"We passed a really good budget in both chambers," said Mattiello. "Yes, I'm very pleased with that."
The feud broke out on what was supposed to be the last day of session when Speaker Mattiello sent his members home after getting word that Ruggerio was considering introducing a last minute amendment to the car tax.
"I was hoping that the suggestion that we had made as far as the trigger would have taken hold but I'm satisfied with what we've done. I really commend the Speaker, I know this was his pet project," said Ruggerio.
The compromise to end the stalemate came after several talks between the leaders and a caucus among senators.
The agreement entailed the Senate passing the house version of the budget, and the Speaker agreeing to pass a bill that would enable yearly reports on the affordability of the car tax beginning in 2021.
"We do an analysis each year so it's minimal impact. There is no impact because we do our due diligence anyway," said Mattiello. "The car tax is sustainable and we will give that relief to our constituents that they badly want and have been asking for."
Governor Gina M. Raimondo released the following statement early Thursday evening:
"This is a Jobs Budget, with a lot in it to help Rhode Islanders," Raimondo said. "It makes Rhode Island the first state on the East Coast to make community college tuition-free for every high school graduate. It continues our record investments in classrooms across the state, increases the minimum wage and gives homecare and direct care workers a raise. And, it gives every Rhode Islander car tax relief. I will continue to do everything in my power to protect our progress, create more jobs, and give more Rhode Islanders the training and education they need to get the good jobs we're creating."
©WLNE-TV / ABC6 2017