Senate Sends Border Bill to President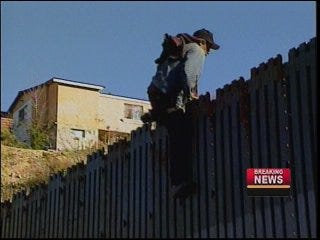 The US Senate has passed a $600 million border security bill and sent it to President Obama's desk for his approval.
Among the provisions of the bill are funds for hiring about 1500 border patrol agents in the Southwest and funds to allow the deployment of reconnaissance drones along the border.
Rhode Island Senator Jack Reed says that the bill is being paid for by increasing visa fees on foreign companies. Reed sent the following comments in a press release announcing the bill's passage:
"I am hopeful that passage of today's border security bill will help pave a path towards comprehensive immigration reform that is tough, but fair. Additionally, we must modernize our immigration system so that the U.S. can continue to attract the best and brightest.

"The Obama Administration and this Congress have correctly increased border security over the last year and a half, after such efforts became less of a priority under President Bush, but we still need bipartisan cooperation to create a common-sense immigration policy."
The House had previously approved the bill as well.