Senator apologizes for outburst aimed at constituent during hearing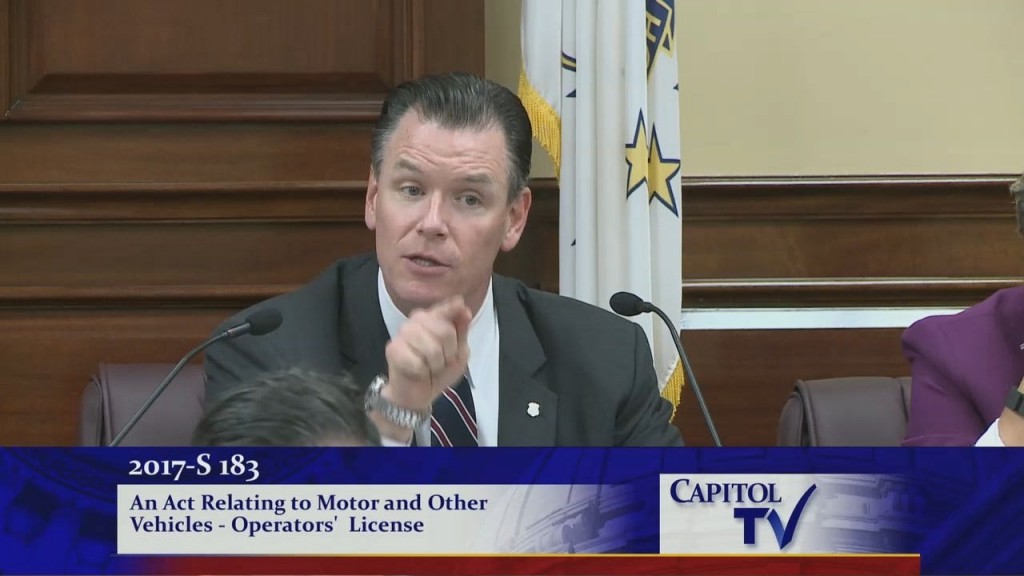 By Alana Cerrone
acerrone@abc6.com
@Alana_Cerrone
A heated exchange during Thursday night's Senate Judiciary Committee hearing after a constituent gets a mouthful from a senator.
Terry Gorman from Rhode Islanders for Immigration Law Enforcement had just begun testifying against a bill that would allow undocumented immigrants to get drivers licenses.
But then, he stops, after he says three senators laughed. He questioned one of the senators, who replied with a strong reaction.
Gorman tells WPRO's Tara Granahan he's seen senators talk on the phone and even eat while constituents are testifying, but this was over the line.
Senator Archambault did reach out to Gorman and say he's sorry for what he calls a "bumpy ride" at the hearing.
But Senator Leonidas Raptakis, who was also there that night, told ABC6 News he thinks it never should have happened.
He called Senator Archambault's behavior inappropriate and uncalled for.
Senator Archambault sent the following statement to ABC6 News:
"During my exchange with Mr. Gorman, I overreacted, and for my tone I apologize. I have since talked with Mr. Gorman and we both expressed that there were no hard feelings."
© WLNE-TV 2017