Senator Dominick Ruggerio announcing his endorsement in McKee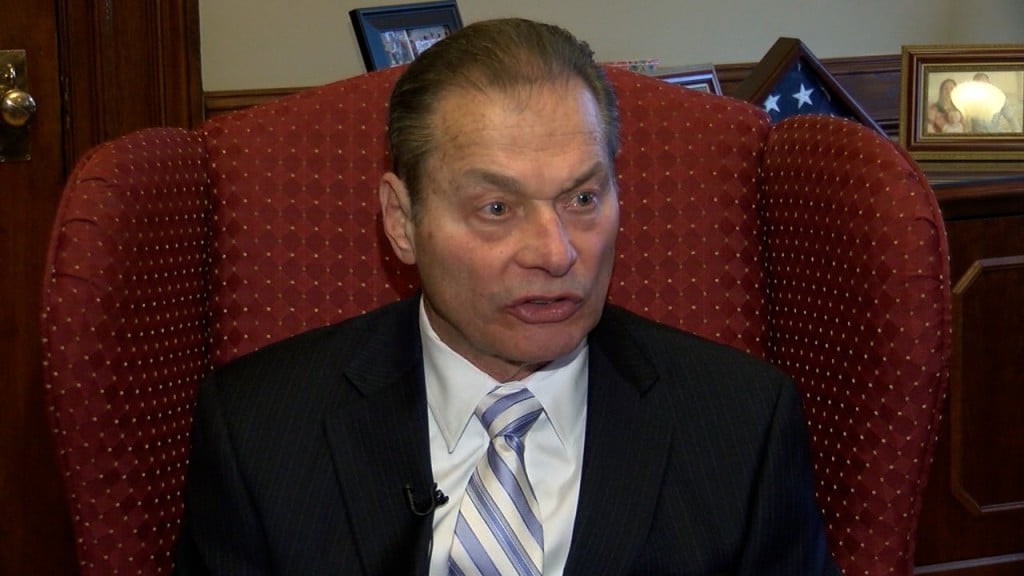 NORTH PROVIDENCE, R.I. (WLNE) — President of the Senate Dominick Ruggerio is endorsing Dan McKee for Governor and Sabina Matos for Lieutenant Governor.
Sen. Ruggerio made the announcement Sunday morning.
"Gov. Dan McKee and Lieutenant Governor Sabina Matos have been effective partners with the Senate over the past year and a half, and they have helped to deliver results that will benefit the people and small businesses of our state now and into the future," read in a statement.
He also expressed his excitement of what the two can do for the state of  Rhode Island, being that he was able to work closely with the two in previous years.
He continued, "I am fortunate to have been able to work collaboratively with Gov. McKee and Lieut. Gov. Matos, and I am proud to offer them my endorsement today. I hope that Rhode Islanders will join me in supporting them so that we can continue to deliver results that make our state an even greater place to live and work."