Senator Flake visits Boston amid protests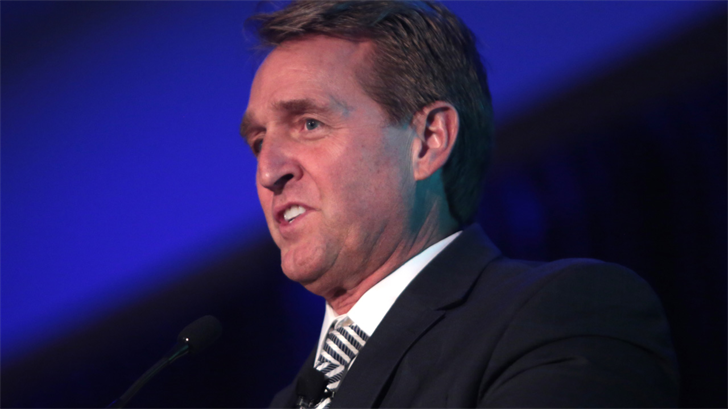 By: News Staff
Email: news@abc6.com
Twitter: @ABC6
BOSTON, M.A. (WLNE) – Protesters descended on Boston city hall ahead of Senator Flake's planned speech at the Forbes 30 under 30 summit.
Scores of people urged the Arizona republican to reject Brett Kavanaugh's Supreme Court nomination, amid allegations of sexual assault.
"Our message loud and clear to senator flake just over there is if you come to Boston, you have to look us in the eye because we believe survivors."
A few hours later Flake addressed it all on stage, at times speaking over protesters' shouts saying he's making sure any credible allegation against Kavanaugh is investigated by the FBI.
"It does no good to have an investigation that just gives us more cover for example. We actually need to find out what we can find out and we have to realize that we may not be able to find out everything that happened."
Meanwhile top republicans have blasted a Rhode Island man who recanted a claim that Kavanaugh sexually assaulted a woman on a boat in Newport in 1985.
Saying that man could face obstruction charges Senator Whitehouse, called their message a scare tactic against potential accusers.
"Very unfortunate situation. This is a regular guy constituent, and they're trying to throw him under the bus, i think, as a demonstration that other people who come forward will be treated very roughly."
As it stands the FBI probe is supposed to finish by the end of the week.
Stay with ABC6 as we connect you with the updates of this investigation.
© WLNE-TV / ABC6 2018