Senator Reed questions Comey during historic testimony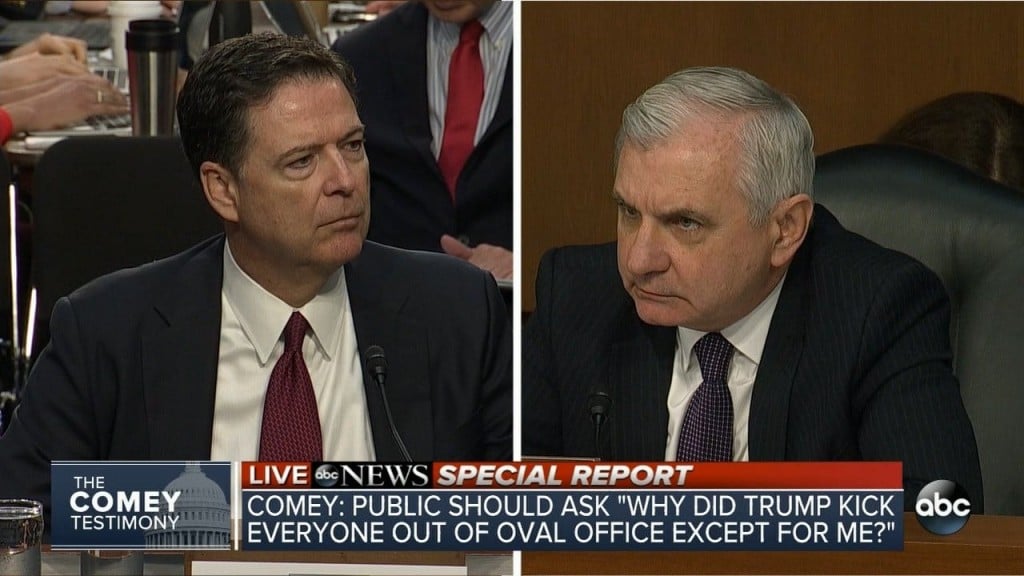 Rhode Island Senator Jack Reed was front and center for Thursday's historic testimony with fired FBI Director James Comey. Reed was able to question the former director as an ex-officio member of the Senate Intelligence Committee.
He tells ABC 6 News he found the testimony regarding General Flynn particularly troubling.
"Mr. Comey made it quite clear that when the President hoped for the dropping of the case against General Flynn, it was more than a hope. It was a direction, couched in very careful terms," said Reed.
The Senator felt the former Director's testimony was very persuasive, especially when it comes to why he was fired.
"I think the American people listening to former Director Comey and to the President will conclude that Mr. Comey was right and that the President's intent was to try and take this Russian cloud away from him," said Red.
Following the historic hearing Senator Sheldon Whitehouse says there's a real possibility that the President could have committed a federal crime, specifically obstruction of justice.
"I think there's very much a prospect of it," said Whitehouse. "The thought that we're now going to have to go through potentially the ordeal of either an indictment or if the house decides to do it an impeachment, it's a lot to take on board."
Congressman Jim Langevin agrees. He calls the testimony "eye-opening and a distressing picture of the President's actions."
"All of this unveils some very disturbing facts and things that if true, if accurate according to Director Mueller's assessment could amount to obstruction of justice," said Langevin.
Congressman David Cicilline saying the testimony raised "new, significant questions."
"I'll take James Comey's word over Donald Trump's any day," said Cicilline.
GOP Chair Brandon Bell also reacting to Thursday's hearing issuing the following statement to ABC 6:
"Former Director Comey confirmed multiple times that President Trump or White House staff did not ask him to stop the Russia investigation. Former Director Comey confirmed multiple times that President Trump was not under investigation. The bottom line is that President Trump has done nothing wrong and it's time to move on with a focus on how to prevent interference by Russia into our elections. It is clear from today's testimony that there was no obstruction of justice by POTUS and there is still no evidence of collusion with Russia. Nothing has changed on that front after today's hearing."
(C) WLNE 2017