Senator Warren endorses Scott Brown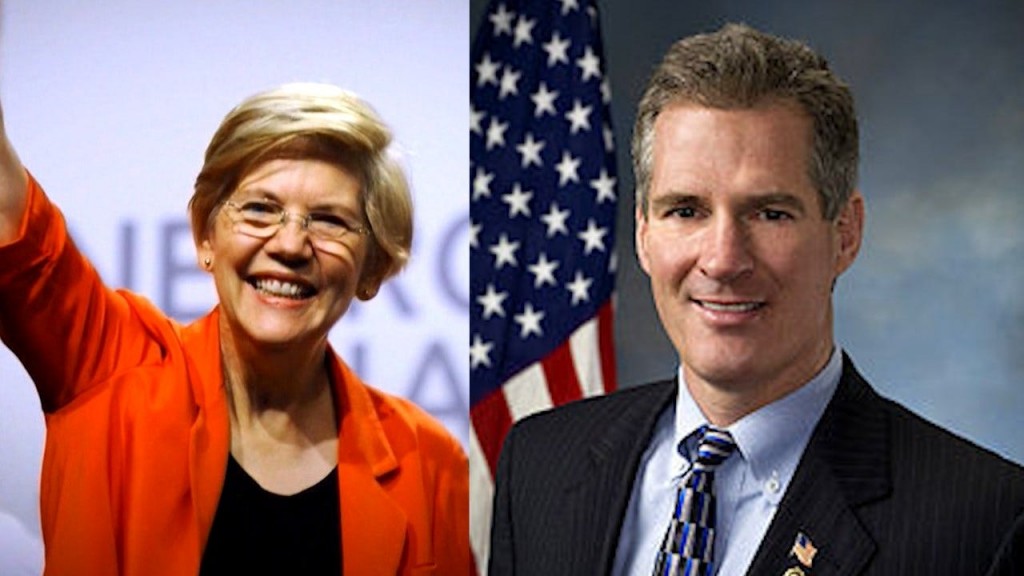 Massachusetts Senator Elizabeth Warren has endorsed her former rival Scott Brown for the role of secretary of Veteran Affairs.
Warren pledged her support during a radio interview with WGBH's Boston Public Radio on Thursday.
"If Scott Brown is the nominee for Veterans' Affairs, I have no doubt that he would put his heart and soul into trying to help veterans. And I would put my heart and soul into trying to help him do that. You bet I'd support him for that," said Senator Warren.
It's quite the change from the nasty back and forth the two have had through the years. Warren won Brown's seat in 2012.
Brown was quick to respond on twitter writing in part, "If nominated for Secretary of Veteran Affairs, I will welcome her support, passion and help to serve our Vets. #Truce."
Brown met with President Elect Trump last week.
"How the world has changed," said Brown University Professor James Morone. "Just a few months ago a few campaigns ago. These two were mortal enemies."
Morone says he is not very surprised with the endorsement.
"Although he was a great rival to Elizabeth Warren he is a mainstream kind of candidate. When you stop and think of it from Warren's perspective what are your choices? Sarah Palin, Representative Jeff Miller? These are really conservative icons," said Morone.
In that same radio interview with WGBH, Warren also commented on the possibility of Former Massachusetts Governor Mitt Romney getting the role of Secretary of State.
"You know I'd like to hear more. But, I think Mitt Romney is a smart man and I think he's got a pretty level headed view of the world," said Warren.
(C) WLNE 2016