Senator's son: Trump tried to stop Patriots' Spygate probe in 2008, according to ESPN report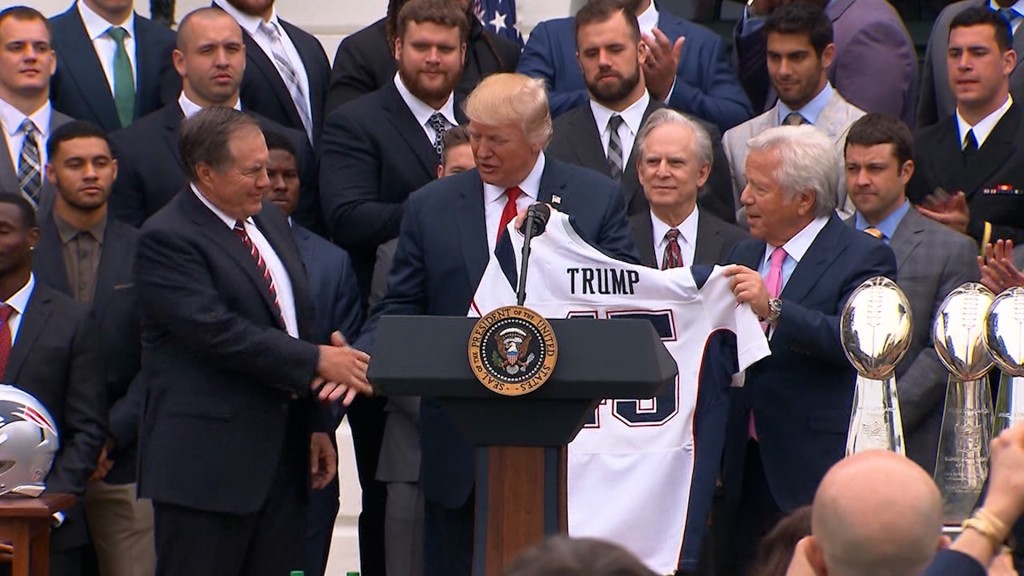 New details emerged Wednesday regarding the Spygate videotape cheating scandal involving the New England Patriots that happened nearly 15 years ago.
According to an ESPN report, former President Donald Trump met with the late Senator Arlen Specter in 2008, and offered him "money in Palm Beach" if he dropped his investigation into Spygate.
Trump was reportedly acting on behalf of New England Patriots owner Robert Kraft.
Charles Robbins, Sen. Specter's longtime communications aide, told ESPN that Specter first discussed the supposed Spygate money meeting with him in 2010, during a tape-recorded conversation for his final memoir. This exchange appeared in that book, "Life Among the Cannibals."
Despite the denials from Trump and Kraft, Shanin Specter, Arlen Specter's son, told ESPN that he got the story directly from his father.
"My father told me that Trump was acting as a messenger for Kraft," Shanin Specter says via ESPN. "But I'm equally sure the reference to money in Palm Beach was campaign contributions, not cash. The offer was Kraft assistance with campaign contributions. … My father said it was Kraft's offer, not someone else's."
According to the ESPN report, Specter  turned down the offer of "money in Palm Beach" and continued his pursuit of the truth he felt Goodell was hiding. Specter was furious that Goodell had the evidence, actual Spygate video tapes destroyed, and even though his investigation was a one-man crusade that lacked subpoena power, his strong rhetoric scared the NFL.